About Laser Skin Resurfacing
Skin resurfacing with a laser at Refine Medical Spa is a non-invasive aesthetic treatment that utilizes pulsating beams of energy light to remove damaged skin cells layer by layer. The procedure is performed to reduce fine lines and diminish skin irregularities, such as pigmentation, acne scars, blemishes, and other flaws. It also helps to significantly improve the texture and tone of the skin. Sometimes referred to as a laser peel, our Southlake, TX medical spa offers laser skin resurfacing with the Sciton HALO®, the only hybrid fractional laser on the market that can simultaneously deliver ablative and non-ablative wavelengths to the same treatment area. Based on the needs of the patient's skin, the treatment can be customized for the best results. There is little recovery time associated with most laser skin resurfacing treatments. We invite you to call Refine Medical Spa and schedule your skin assessment and consultation to learn more about laser skin resurfacing with the Sciton HALO.
Laser Skin Resurfacing Reviews
"I absolutely loved the services i received yesterday. Meagan has been doing my facials for years, and as an esthetician myself i will never go to anyone else. She is so passionate and knows everything about skin care. Meagan suggested i go to Collin to get my lips filled, and it was the best experience I've ever had. My lips look awesome, and i loved how he did a full consultation with me and figured out exactly what i wanted. I will definitely be returning and sending all me friends"
- L.S. /
Yelp /
Aug 06, 2020
"Meagan was my Aesthestician and I feel so fortunate to have had her to assess my needs and help me decide best treatment options. She is detailed in her approach and as a provider of services. I will be calling Refine my skin care home for sure!!!"
- H. /
Google /
Aug 06, 2020
"I really enjoyed my time at Refine Med Spa. Meagan made me feel so comfortable throughout the process of my visit, communicated with me on everything she was doing, and suggested a skin care routine. I will definitely keep going back."
- J.A. /
Google /
Jul 25, 2020
"Everyone needs to check out Refine Medical Spa! Meagan does absolutely amazing things to your skin and genuinely cares about you as an individual. I look forward to every single appointment with Meagan! She is so passionate about her work and it shows. I love talking skin care with her and she has given me the best advice not only for me but for my little sister! Y'all need to see how she helped my little sis clear her skin and gain her confidence back!"
- D.A. /
Facebook /
Sep 15, 2020
"I LOVE REFINE Medical Spa. Great staff make you feel welcomed. Always good energy walking in. The nurses are very knowledgeable with all fillers, Botox,dysport, laser treatments, to skin pen. I love everyones work especially Colin. Been going to him for almost a year. Always make me look great. Best place to make you look your best."
- D.D. /
Yelp /
Feb 11, 2021
Previous
Next
You have many factors to consider when choosing which laser peel is best for you. Laser skin resurfacing with the Sciton HALO is geared toward patients who are unsatisfied with their overall complexion. If you see sun-damaged skin, age spots, acne scars, fine lines, and light/moderate wrinkles, pigmentation, or redness issues, this procedure may help correct these imperfections. Also, it is a great treatment if you have rough texture, scaly patches, or other skin surface problems. A laser peel isn't suggested for anyone who has very dark skin tones or active acne outbreaks.
If you are scheduled for a laser skin resurfacing treatment at Refine Medical Spa, you may be given a topical retinoid for 2 – 3 weeks before your laser treatment. This helps prep the skin for maximum results. A topical numbing ointment may be given prior to the procedure to help reduce any discomfort so you can relax throughout your appointment. During the procedure, you can relax in our special treatment chair while the HALO handpiece passes over the skin, directly targeting the designated areas for improvement. While the ablative wavelengths from the device are focused on treating surface-level issues on the skin, the non-ablative wavelengths are able to penetrate into deeper layers of the skin, correcting sun damage and pigmentation. By having both of these wavelengths operate simultaneously, HALO is able to offer short- and long-term results that are simply unmatched by any other laser device. Additionally, it has proven to be a safe, comfortable, and effective manner to enhance the overall appearance of the skin. You may feel the heat from the laser followed by cold air from the system's built-in cooling device. The laser energy is designed to destroy damaged skin cells while also promoting new collagen growth.
For light peels, an ointment will be smoothed over the treated skin, and you can go home for your recovery. The treated skin may look pink, and there may be some swelling and irritation. These symptoms subside in a few days, and the skin peeling process will occur over a 3 – 5-day period. For those who are undergoing a deeper laser peel, your downtime will take longer. Our in-house laser allows us to change the depth and speed of energy that is delivered to the skin based on the patient's specific and unique needs. Every patient needs to limit their UV exposure following their laser treatment and use sun protection regularly. Regardless of the intensity of the peel, the treated skin will naturally crust, flake, and peel off. It's important to avoid accelerating the recovery process to prevent scarring and to shield your face from sun exposure. After the peeling is finished, the treated skin should feel smoother while also appearing younger, clearer, and rejuvenated.
Frequently Asked Questions
How much does laser skin resurfacing cost?
Your laser skin resurfacing cost will depend on the condition of your skin and how many treatment sessions will be needed to attain the results you desire. During your initial consultation, we will listen to your concerns and assess your skin before explaining how a laser peel works, and we will then detail a custom treatment plan specific to you. Refine Medical Spa regularly offers skin treatment specials and packages — so be sure to ask about specials we may have when discussing overall costs.
How can I help my skin recover after a resurfacing treatment?
We will explain ways to speed skin healing following your treatment. The most important rule is to not peel or pick flaking skin. Doing this can cause long-term damage, like scars. You need to forgo all hair removal methods on the treated skin, which include waxing, shaving, or depilatory creams. We can suggest creams to help soothe treated areas. In addition, it is important to avoid sun exposure so that your skin remains clear and healthy.
Should I get laser skin resurfacing, a chemical peel, or dermabrasion?
Once we have listened to your concerns, we will help you choose whether laser skin resurfacing, dermabrasion, or a chemical is best for you. Although all three rejuvenate your skin, each has pros and cons. Laser skin resurfacing often has longer and more dramatic results than a chemical peel or a type of dermabrasion. This varies by the patient and the needs that are being addressed.
How often should I get laser resurfacing treatments?
The average laser skin resurfacing treatment, when performed in a non-ablative manner, can be done every 4 - 6 weeks until the desired results have been achieved. We recommend having a laser peel during the year to complement your ongoing daily skin care routine.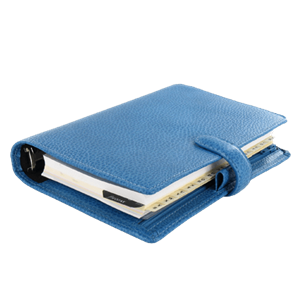 A Softer, Clearer Complexion
Your laser skin resurfacing treatment using Sciton HALO can provide outstanding results if you are looking to get a more youthful appearance. If you are considering a laser peel, we encourage you to contact Refine Medical Spa in Southlake, TX, today to make your appointment for laser skin resurfacing with the Sciton HALO. This revolutionary device is truly one-of-a-kind and provides results that meet and often exceed patients' goals.