Hair removal with a laser has become one of the most popular elective procedures in America. It's an effective method for the long-term reduction or removal of unwanted hair on the face and/or body. This treatment typically leaves the skin feeling and looking smoother while providing longer-lasting results compared to other common hair removal options. At Refine Medical Spa in Southlake, TX, we perform safe and effective laser hair removal treatments using the advanced Sciton® BBL™ system. We offer services for both men and women in common areas, such as the legs, back, arms, face, armpits, and bikini area.
Laser Hair Removal Reviews
"I have been getting my laser hair removal from Refine Med. To be honest I am very very picky about getting anything done on my skin. But I have been wanting to get laser hair removal done so chose this place after doing some research. The place is clean, professional and friendly. However MEAGAN my aesthetician makes my experience truly remarkable. She is so sweet and does such a wonderful job. You can tell she is extremely knowledgeable and cares about your concerns. See her there for your skin care concerns and thank me later!"
- J.R. /
Yelp /
Jan 11, 2020
"I got laser hair removal with Meagan and she was so professional. Meagan explained the whole process and made me feel very comfortable and was very patient with me. If you're looking to do laser I would highly recommend booking with Meagan. She also does other services."
- M.K. /
Google /
Jul 08, 2020
"Kendal is amazing and everyone here is super friendly. Today was my third hair removal procedure and Kendal makes the process as easy as possible. She is very compassionate and always checking in with me."
- D.K. /
Yelp /
Mar 24, 2021
"Had a microneedling procedure with the AMAZING Meagan yesterday. She's the sweetest and most knowledgeable person plus she's a perfectionist! My skin looks amazing and I can't wait till it's time for my next visit with her. I'd never gotten injections before and Meagan was informative on the products, listened to my concerns and answered all of my questions. Meagan was extra patient with me and helped calm my nerves to ease the discomfort of the injections."
- S.A. /
Google /
Oct 18, 2019
"Meagan is very welcoming and very educational with her expertise. I totally recommend this place to anyone. You will not be disappointed or left unsatisfied. 💯"
- C.S. /
Facebook /
Oct 19, 2019
Previous
Next
Laser hair removal is a safe procedure that is effective for many individuals. During your initial consultation, we will go over your concerns, needs, and goals so we can decide if you should get this treatment. Ideal candidates for laser hair removal treatments:
Want to reduce hair on their face or body
Want to stop using other hair removal techniques (waxing, shaving, bleaching, depilatory creams)
Have dark hair and light skin
Are in good overall physical health
On the day of your appointment, you will be able to relax in one of our private treatment rooms as the areas of your face and body that are being treated are washed to eliminate oil, dirt, and lotions. During the procedure, a team member will slightly stretch the area to create a clear pathway between the laser and the hair follicle root. The BBL laser beam will focus on the follicle, preventing the hair from growing again. On average, you will need to get 6 – 12 treatments over 4 – 6 weeks to achieve your best results. Your treatments are staggered to give the affected areas a chance to heal. It also allows time for follicles in the dormant phase to cycle into the phase of active growth so the laser can be effective. The specialized laser hair removing technology we use at Refine Medical Spa targets only the hair follicle, preserving the skin and other tissue in the treatment area.
Although laser hair removal is mostly gentle, the treated areas of your skin may look like it has a slight sunburn due to the use of lasers. When you leave our office, you are able to go back to all normal activities, but you need to avoid exercise or sun exposure for at least a day to let the treated skin recover. At home, following your session, we suggest soothing creams or ice packs to alleviate any mild discomfort.
Frequently Asked Questions
How much does laser hair removal cost?
Laser hair removal is a treatment that varies in cost due to a number of factors, including the area being treated, the size of the area, how much hair removal is desired, and the number of treatment sessions required to meet these goals. When we assess pricing with our patients, we often discuss the long-term costs associated with other ongoing treatments, such as professional waxing. Laser hair removal may be more costly than waxing or other hair removal methods, but it generally works the best for a long-term, lasting result and ends up being more cost-effective. We will create a custom plan for you that includes the total number of sessions recommended and pricing options to consider.
Is laser hair removal painful?
Laser hair removal generally causes only minor discomfort. In most patients, a mild sting will be felt as the laser is treating the targeted area. Overall, however, this treatment is not considered painful. Prior to your laser hair removal session, we can apply a numbing topical ointment to help control any discomfort. For patients who are used to getting waxed on a regular basis, they tell us that laser hair removal causes much less discomfort than a typical waxing session
How effective is laser hair removal?
While most patients will need more than one treatment to attain the right result, laser hair removal is known to be an effective and good solution for hair reduction and removal. The results can last for years before a touch-up treatment may be necessary. Additional treatments can be scheduled to take care of any new growth or stragglers from the initial sessions.
Why do I need multiple laser hair removal sessions?
Hair growth in both men and women occurs in varying cycles. Some hair may be in a live growing phase, while other follicles may be dormant. Laser hair removal removes the hair from the follicle, but in order for this to happen effectively, the laser must be able to see the hair to target and remove it. If a follicle is dormant, it is harder for the laser to read. Therefore, to treat every follicle at each stage, it is necessary to perform multiple treatments so that each follicle is, at some point, targeted during the active phase. Between your scheduled treatment sessions, the hairs that do grow can be shaved because these follicles are not yet affected. At Refine Medical Spa, we recommend spreading out your sessions over various weeks to help remove each follicle during its live phase for the smoothest, most effective result.
Which laser is best to remove hair?
There are many terrific lasers on the market today. Refine Medical Spa is proud to offer the latest hair removal technology by using the Lumenis M22 for patients of varying hair types. We encourage you to ask us about our in-house laser hair removal technology and how it differs from other lasers during your consultation.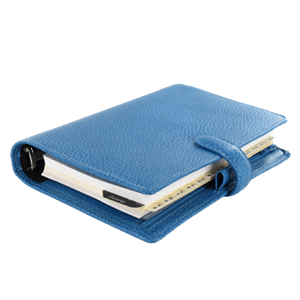 If you are tired of spending energy, money, and time on shaving, plucking, and waxing, make an appointment to learn more information on laser hair reduction sessions at Refine Medical Spa in Southlake, TX. Laser hair removal can help you achieve skin that's smoother by effectively treating unwanted hair follicles on the body and face using Sciton BBL technology.