About PRP Hair Restoration
There are components in every blood cell that help a person heal. The concept of using the growth factors in a patient's own blood has been applied in several aspects of medicine to improve care and see faster recoveries. At Refine Medical Spa in Southlake, TX, the growth factors in platelet-rich plasma (PRP) can be used for hair restoration in patients who are beginning to notice they have less or thinner hair. This nonsurgical treatment for the scalp with PRP is designed to stimulate hair follicles so they move from the dormant phase to active growing. Over time, patients can see thicker, fuller hair without surgical intervention. Schedule a consultation at Refine Medical Spa to learn more about nonsurgical PRP hair restoration.
PRP Hair Restoration Reviews
"These ladies are fabulous! I've only had one SkinPen treatment done, BUT I'm so thankful to have found a Medical Spa that naturally makes me feel welcomed and authentically cared for. I trust these ladies & am excited for my next experience with them!"
- C.T. /
Google /
Dec 04, 2017
"Awesome experience - staff was polite and welcoming and the office was clean and modern.   Staff is caring, highly qualified and they definitely take their time with their patients.    I would highly recommend Beth for injectables and toxins!"
- T.W. /
Yelp /
May 26, 2017
"Decided last minute that I wanted to have a dermaplane treatment and scheduled my appointment at Refine Medical Spa. What an excellent experience. It was beautiful, clean and the staff was ahhhmazing!!! Will definitely be back!"
- J.H. /
Google /
May 04, 2018
"I had such an amazing and incredible experience with REFINE and it started with the most professional customer service voice of Samantha answering my call . The entire process from booking to check out was entirely professional and faultless!  Samantha introduced me to Beth and Kerri.  I was very impressed with them both and respectfully admired their team work.  It sincerely did NOT take more than five minutes for me to realize that Beth has to be THE BEST injector in Dallas, TX...her passion, medical, esthetician and attention to eye detail, rewarded me to know that I will definitely be returning and highly recommend that if you are reading my review, you will too .  Guess what?   It even gets better, Beth called me the very next day and it was on a Sunday, to follow-up and check on me.  If that alone does not impress you, then maybe you should not waist her time because that is who she is.  Not only will she clean up and refresh your face, she will let you guide her according to your budget.  I'm not sure if I could be the only high maintenance girl in my 50's who has had a few injections and wondered how crazy I must be to spend so much ridiculousness money and be very disappointed with my past esthetic injectable results.  I have applied a lot of time to find the perfect skilled esthetician to correct my esthetic messes and am proud to say, that  REFINE delivers all of my expectations. #REFINEisspoton #botox #injectables #professional"
- T.B. /
Yelp /
Jul 29, 2017
Previous
Next
The best patients for PRP hair restoration will have mild to moderate hair thinning or loss that they want to improve without hair transplant surgery. Patients may have tried hair re-growth shampoos, conditions, and treatments from stores with limited or no success. PRP hair restoration helps patients stimulate their hair follicles for naturally thicker, fuller hair. During their consultation, patients can talk to a team member about their concerns and goals to ensure they are good candidates with realistic expectations.
As the patient relaxes in one of the treatment rooms, a small amount of blood is drawn from their arm for the PRP serum. As the PRP serum is being prepared, the patient's scalp is numbed with a local anesthetic. Once everything is ready, the PRP serum is injected into several areas of the patient's scalp. The patient is able to leave and resume normal activities as the treatment begins to work.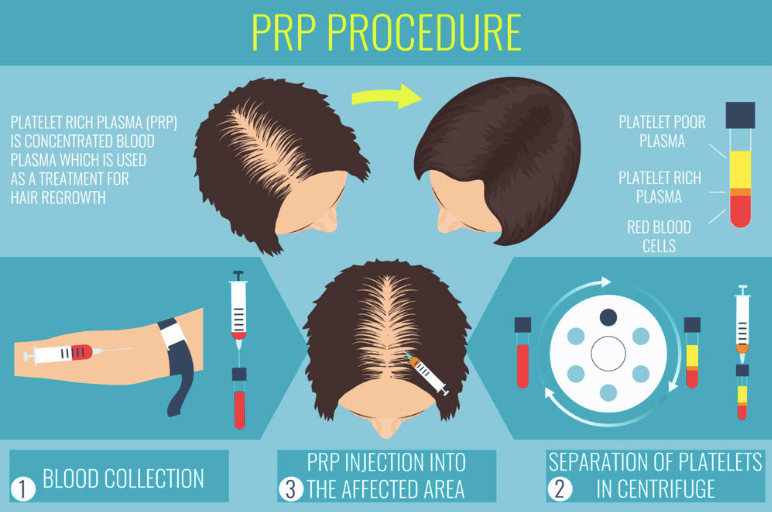 Patients should begin to see results about 3 months after their PRP treatment, but full results are typically visible in about 1 year. Patients should schedule 3 treatments every 6 weeks to see their best results. Patients should talk to their technician about touch-up treatments as well as how to care for their hair and scalp to maintain the results of their PRP treatment.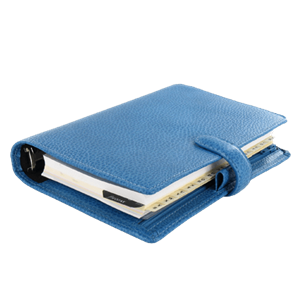 Before looking into hair restoration surgery, schedule a consultation to learn more about nonsurgical PRP hair restoration treatments at Refine Medical Spa in Southlake. Using your own growth factors, we can help you stimulate natural hair growth so you see fuller, thicker hair.