Platelet-rich plasma (PRP) serum is derived from the patient's own blood to encourage blood flow and tissue re-generation. PRP serum has been used in many medical specialties, including orthopedics, plastic surgery, and cosmetic treatments, to help patients. When injected into the penis, PRP serum can help patients achieve a longer, thicker, straighter penis while also enhancing sexual sensations and pleasure. At Refine Medical Spa in Southlake, TX, our staff offers the P-Shot (PRP injected into the penis) to help patients enjoy a larger penis and improved sensations for them and their partner. Schedule a consultation to learn more about the P-Shot at Refine Medical Spa.
P-Shot Reviews
"Scheduled an appointment for a P (priapus) shot to help with dribbling after I pee. I heard it could help with this as well as give stronger erections. Collin, the nurse practitioner, was great. The environment was calming, the people were professional, and my overall experience was awesome! They made me feel very comfortable in a situation were someone is handling my junk. The procedure was easy, no pain, and took about 5 min. I could feel a little pressure as my plasma was being injected. It felt a little awkward but not bad. The whole appointment was about an hour as he walked me through all the details, drew my blood, got me nice and numb, and used the pump after the procedure. I could definitely tell an immediate increase in my girth and length! I'm excited to see the total results in a few weeks after the effects kick in. Definitely recommend giving these folks a try.. loved it"
- Anonymous /
RealSelf /
May 26, 2019
Previous
Next
The P-Shot can help men who want their penis to be a larger size, stronger, or straighter. It can also increase sensation and pleasure or help with erectile dysfunction. While the P-Shot can work with other prescription treatments (Viagra® or Cialis®), it is not recommended for patients who smoke. Patients should talk to their injector about their current medications and their medical history during their consultation to prevent unwanted reactions or side effects.
In one of our private treatment rooms, a numbing cream is applied to the penis so it can become effective while the PRP serum is being prepared. To make the PRP serum, a small amount of blood is drawn from the arm, which is then spun in a centrifuge to separate the platelets and growth factors. The PRP serum is prepared and then injected into the penis with a fine-gauge needle. Patients may feel mild discomfort, but the numbing cream makes the injection tolerable for most patients.
Patients are able to leave the office to resume their normal activities immediately after the injection. Some patients see results immediately while others may take about 3 weeks, but many patients report a 10 – 20% increase in the length and girth of their penis. Results should last up to 18 months, but a second injection may be performed 4 – 8 weeks after the original injection to increase effects. Since the PRP serum is derived from the patient's own blood, there is little risk of an allergic reaction.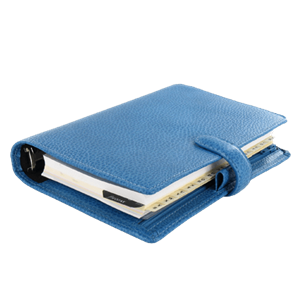 Using the growth factors in your own blood, the non-surgical P-Shot helps you get a bigger, stronger, and straighter penis. Learn more about how the P-Shot by scheduling a consultation at Refine Medical Spa in Southlake, TX can intensify pleasure for you and your partner.
How much growth can I expect?
10 to 20% increase in length and girth. An inch in length (a little more) and in girth was seen in the first two patients in the first month. Girth came first (with the injection), then length (with continued growth). I do not yet know if a second injection at 4 to 8 weeks will cause another growth spurt.
Where is the injection put?
Directly into the corpus cavernosum with a small needle, and into the head of the penis–in a way almost exactly as done with those who use injections for erectile dysfunction.
What about scar tissue?
If you look at men who inject 3 to 5 times a week over many years for treatment for erectile dysfunction, there is about a 10% incidence of scar tissue formation. This is with multiple injections for years. With this procedure, there is only one injection, so the chances of scar tissue should be almost nothing. In the face, there has not been the report of any fibrosis or scar tissue formation.
Does it hurt?
Answer:I use a lidocaine cream (a strong version of what you might find in a spray to kill the pain of sunburn). It's the same cream I use on the face before injecting the lips. The pain is about the same as a normal shot to the buttocks, perhaps less.