Just like the skin of the face and body, the earlobes can show signs of age and damage as the skin's natural supply of collagen and elastin become depleted. Many people begin to notice the skin of the ears sags and develops wrinkles over time that causes them to look older and also makes it more difficult for the earlobes to hold up heavy earrings. At Refine Medical Spa in Southlake, TX we perform nonsurgical earlobe repair and rejuvenation using injectable dermal fillers like Juvéderm and Restylane. These fast, simple dermal filler treatments can improve the appearance of the ears and strengthen the earlobes, so patients can wear dangling earrings again with confidence.
Reviews
"I recently traveled from Phoenix AZ to Dallas just so Sam could do my lip injections. It was well worth the trip. I was injected yesterday and the swelling has already went down to the point I could go to work and no one has noticed a thing. Lip injections are tricky you cannot just go to anyone. I'm on the second day and my lips do not look duck like they look natural and full. Sam has also done my botox and fillers. I would never let anyone else touch my face. She's able to notice lines and suggest fillers in places that really make a difference in your appearance. Sam loves her clients and has a serious passion for what she does and it shows!"
- C.M. /
Yelp /
Aug 14, 2017
"Collin is amazing! If you want to get your lips done, I refer him!! He's so honest and knowledgeable about his work."
- K.R. /
Yelp /
Jun 18, 2020
"knowledge and service, the best. I'll definitely come back for  Botox ."
- G.M. /
Yelp /
Sep 07, 2022
"After making my third withdrawal in Forex trade, I highly recommend Mrs Mariel Ramsey as the best account manager in Forex, Binary options and Cryptocurrency. This is the best investment I have ever had and I'm grateful to Mrs Mariel Ramsey for helping me earn so much money within a short period of time. I made a profit of over $7,000 with an investment of $600 within 7 days of trading. I wouldn't have been able to do it alone without the help of Mrs Mariel Ramsey. For those looking for a resourceful investment, this is the best chance for you. Mrs Mariel Ramsey can help you gain your financial freedom within a short period of time. Do not miss this opportunity. You can contact Mrs Mariel Ramsey. through the contacts below Email: [email protected] WhatsApp +19736928825"
- S.L. /
Facebook /
Aug 24, 2022
"Always available to answer even the most trivial request, always in a professional manner. Without a doubt, An expert in Forex/crypto trading and also proven to be trustworthy and reliable. I was able to earn $10,300 with as little as $1,000 Contact Katie George for a trade section now; Email: [email protected] WhatsApp: +14692071703"
- N.T. /
Facebook /
Aug 22, 2022
Previous
Next
Nonsurgical earlobe rejuvenation at Refine Medical Spa can help patients who want to repair damage from wearing large earrings. Earlobe treatments can also smooth wrinkles and prevent future damage by strengthening the ear lobes. During the initial consultation, the patient should go over their needs and concerns so their injector can develop a customized treatment plan with the best brand of dermal filler for their goals.
Nonsurgical earlobe repair can be performed quickly in one of our procedure rooms without numbing cream or local anesthesia. After the Refine team member cleans the earlobe, the selected dermal filler will be injected into the earlobes. Most patients notice no side effects and are able to continue their normal activities immediately after their treatment.
Most patients see improvements right away from their earlobe repair procedure that last for several months (depending on the dermal filler used during the treatment). Patients should talk to their injector about how often to schedule treatment to maintain their results. Over time, patients may see their results last longer between injections.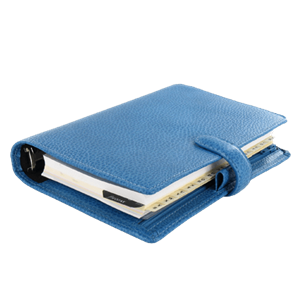 Learn more about a lobe lift at Refine Medical Spa in Southlake, TX to rejuvenate and strengthen your earlobes with injectable dermal fillers. Nonsurgical earlobe repair can give you long-lasting improvements so you can wear your favorite chandelier earrings again.