There are many injectable wrinkle treatments available for you to consider when trying to turn back the hands of time. The Radiesse injectable wrinkle filler offered by our experienced team in Southlake, TX is wonderful for mild and moderate wrinkles and lines on the face, and for correcting volume loss in the hands. Men and women who don't have time for frequent visits love the lasting results (over a year in many cases) of Radiesse. With microspheres of calcium hydroxyapatite in a flexible gel, Radiesse fills and smoothes the appearance of your face without an invasive surgery. Radiesse is approved by the FDA (Food and Drug Administration) to safely volumize your face. It may be used with other injectable treatments (wrinkle fillers and relaxers) for a custom procedure to rejuvenate your appearance. Look several years younger and improve your self-image with Radiesse injectable wrinkle fillers at Refine Medical Spa in Southlake, TX.
Men and women who are in good overall health and have mild to moderate facial lines and wrinkles are great patients for Radiesse treatments. It can treat marionette lines, smile lines, chin wrinkles, pre-jowl folds, and fine lines that form in the corners of the lips. Radiesse is also safe to address volume that is often lost with age in the hands to make them softer and more youthful. You shouldn't receive this treatment if you have an allergy to lidocaine or other ingredients in Radiesse. Be sure to talk to a member of our staff if you have any allergies (whether mild or severe) and your medical history. If you are pregnant, breastfeeding, might be pregnant, or are trying to conceive in the next several years, you shouldn't get Radiesse injections.
Radiesse® Reviews
"Hands up for TIA!! She does amazing work with fillers. I've been following her work even before she was here and always wanted to get something done by her. She did my cheeks and my chin so natural. And believe me, I am sooo picky. Here's one happy client. Yeah, just go see her, you'll be happy you did!"
- G.S. /
Facebook /
Nov 20, 2019
"I have been a huge fan of Refine Medical Spa for quite some time. I have received Lip Fillers, Dysport and Cheek Fillers here. I was so impressed I knew I just had to join their team. Wouldn't you know I just started as the Lead Aesthetician and Laser Technician."
- M.R. /
Yelp /
Oct 09, 2019
"Meagan at REFINE Med Spa will educate, inspire and motivate you to be the best version of yourself. She is an intelligent, caring esthetician and IPL specialist that will get you on the perfect skincare for your skin type! I have many skin issues! Together they kindly created a plan of action that will also work with my life. I'm more than excited. Collin came in and educated me on injectables and fillers. I had no idea how affordable it cold be. I'm hooked!"
- K.W. /
Facebook /
Oct 07, 2019
"I have been to REFINE twice now and every visit is awesome. The staff is super friendly and personable. Beth is incredible and I recommend her to all of my friends that are thinking about getting fillers / injections. It can be kind of an intimidating process at first but the girls make everything a breeze! My last visit I was literally in and out in 15 minutes. Nothing but good things to say!"
- M.H. /
Yelp /
Jul 13, 2018
"Meagan is an incredible esthetician, Collin is the best at explaining aging skin, injectables and his chairside manner is off the charts amazing. I'm in love with REFINE."
- S.W. /
Google /
Oct 07, 2019
Previous
Next
Radiesse injections are performed in a treatment room at Refine Medical Spa in around 30 – 60 minutes once you have completed your consultation. First, you will be seated in a relaxed position as the injection sites are cleaned and marked. Many patients feel only mild discomfort throughout the procedure at the first prick, but if needed, a numbing agent will be applied to the treatment sites. The Radiesse dose, selected during your consultation, will be placed in a fine needle. The pre-marked site of injection will guide the injector to carefully administer Radiesse into the skin. After the treatment is complete, a compress can be held to the treated areas to alleviate bruising and swelling.
Following your treatment, you may have some swelling, bruising, and redness. This is normal and should last for around a week. These side effects may typically be concealed with cosmetics. If the bruising, swelling, or redness lasts longer than ten days or if you are concerned, please contact Refine Medical Spa. Many patients have visible results immediately with final results appearing in a month or so. Your face will look softer, younger, and have a natural glow. Radiesse typically lasts longer compared to other dermal fillers — around 1 – 2 years. You can talk to our team at your appointment about how soon to get your next injection to touch up your results.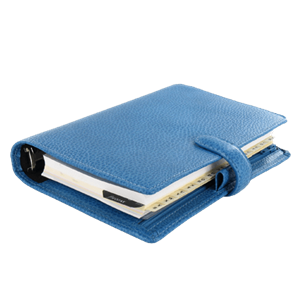 Look Radiant with Radiesse
As an injectable dermal filler, Radiesse receives rave reviews from patients for delivering wonderful outcomes. If you want to see if you are a candidate for Radiesse wrinkle treatments, please contact Refine Medical Spa in Southlake, TX today and schedule a consultation.