Vitamin B12 is one of the essential vitamins the body requires to function properly, so low levels of B12 can lead to many health problems. Vitamin B12 is found in meat, fish, and dairy products, but many patients, especially those following a vegan or vegetarian diet, may not be getting an adequate amount of B12 for their optimal health. A B12 deficiency can cause fatigue, early signs of aging, heart disease, decreased brain function, mental disorders like depression, skin conditions, and more. At Refine Medical Spa in Southlake, TX, B-12 shots are performed to increase energy and mental clarity, boost weight loss and the immune system, while also helping to slow signs of aging.
Reviews
"I recently traveled from Phoenix AZ to Dallas just so Sam could do my lip injections. It was well worth the trip. I was injected yesterday and the swelling has already went down to the point I could go to work and no one has noticed a thing. Lip injections are tricky you cannot just go to anyone. I'm on the second day and my lips do not look duck like they look natural and full. Sam has also done my botox and fillers. I would never let anyone else touch my face. She's able to notice lines and suggest fillers in places that really make a difference in your appearance. Sam loves her clients and has a serious passion for what she does and it shows!"
- C.M. /
Yelp /
Aug 14, 2017
"Collin is amazing! If you want to get your lips done, I refer him!! He's so honest and knowledgeable about his work."
- K.R. /
Yelp /
Jun 18, 2020
"I have visited several clinics around North Dallas in the last 5 years and this one has been my FAVE by far!! They are kind, friendly and Collin did an incredible job! They also really took the time to explain things for me! I am so impressed. I will definitely be back!!"
- D.R. /
Yelp /
May 18, 2023
"Really enjoyed my experience.We always see Collin, he is an excellent provider and does a great job.Prices are reasonable too"
- S.T. /
Yelp /
May 05, 2023
"If you're new to these procedures, just go and meet the staff.  They are great at explaining what "you" would be comfortable with.  No sales pressure, only honest and caring people to help.  I'm going back.Mark"
- M.M. /
Yelp /
Apr 13, 2023
Previous
Next
B-12 shots can help patients with a vitamin deficiency or pernicious anemia (low iron in the blood). Signs of vitamin B12 deficiency include chronic fatigue (low energy), a foggy or unfocused brain, frequent illnesses or infections, and trouble losing weight. During each patient's consultation, their symptoms and medical history will help determine if they are a candidate for B-12 shots.
B-12 shots can be performed quickly at our office inside one of our private procedure rooms. A member of our team will clean the skin with alcohol before injecting the B-12 shot. Pressure will be put on the injection site before it is cleaned and the patient is allowed to leave. Patients are able to resume all activities after their treatment. For best results, patients should receive B-12 shots once a week.
The results of B-12 shots vary in each patient and will become more noticeable over time with continued treatments. Most patients notice improved energy and concentration along with better overall health. After several treatments, patients who exercise and follow a healthy diet should be able to lose weight easier.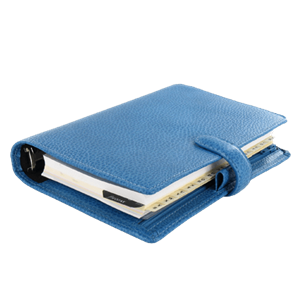 Improve your overall health with B-12 shots at Refine Medical Spa in Southlake, TX. If you experience low energy, trouble concentrating, chronic medical conditions, or trouble losing weight, schedule a consultation to learn more about B-12 shots and how they can boost your health.