If your skin is plagued by the effects of years of facial expressions, such as frowning and squinting, our staff at Refine MedSpa in Southlake, TX is confident that BOTOX can be a solution. BOTOX is an injection that softens the appearance of lines across the forehead, as well as Crows feet around the eyes. As one of the most popular nonsurgical solutions to unwanted lines, BOTOX is an injectable wrinkle relaxer that aims directly at the muscles beneath your skin to help control facial expressions while at the same time appearing normal. BOTOX uses a form of purified botulinum toxin Type A to freeze the underlying muscles, for a temporary period of time, leaving you with smoother, more youthful skin. The initial injection lasts around 3 – 4 months, and can be extended with further injections.
BOTOX Reviews
"I recently traveled from Phoenix AZ to Dallas just so Sam could do my lip injections. It was well worth the trip. I was injected yesterday and the swelling has already went down to the point I could go to work and no one has noticed a thing. Lip injections are tricky you cannot just go to anyone. I'm on the second day and my lips do not look duck like they look natural and full. Sam has also done my botox and fillers. I would never let anyone else touch my face. She's able to notice lines and suggest fillers in places that really make a difference in your appearance. Sam loves her clients and has a serious passion for what she does and it shows!"
- C.M. /
Yelp /
Aug 14, 2017
"I went to see Tia, who is highly recommended off of a local mom group to chat about lip filler and Botox. I have never had these services done before and she was so very thorough and just knowledgeable and so, so sweet. From the front office staff to being injected by Tia, my whole experience was absolutely fantastic. Will most definitely be back and will tell all my friends and family how great the team at Refine is!"
- K.S. /
Facebook /
May 05, 2022
"knowledge and service, the best. I'll definitely come back for  Botox ."
- G.M. /
Yelp /
Sep 07, 2022
"I had such a great first visit experience at Refine! I saw Malin first for dermaplaining and a HydraFacial. Malin was very informative and thorough, and I saw so much improvement in my skin from these two services! Afterwards I saw Colin for (my first ever) Botox. Colin was also very informative and educational. He made my experience very relaxed and comfortable. This office was great in all aspects and I will definitely be referring and returning! :)"
- S.C. /
Yelp /
Sep 26, 2022
"Always  a great experience at Refine Medical Spa! Collin is So experienced, and great at what he does! He listens to you and what you'd like to accomplish with your treatment, and guides you in choosing  what is right for you, and what makes you feel most comfortable. I truly am thankful to have found him! It is truly critical to have the right person doing your injectables! The provider that knows where to administer your chosen product correctly is what gives you the best cosmetic result! Experience is crucial! Collin is also a super nice personable guy too!"
- K.W. /
Yelp /
Nov 18, 2022
Previous
Next
Our staff at Refine MedSpa will be able to help you decide during your first visit and consultation whether BOTOX is a good choice to treat your particular skin concerns. Ideal candidates are those that have lines and wrinkles across the forehead and around the eyes, but aren't quite ready for a surgical procedure. If repetitive frowning or stress has created unwanted and frustrating lines and creases in your forehead, between your eyebrows (known as the number 11's) and around your eyes, or if you have any sort of asymmetry around the eyebrows, you may be a great fit for BOTOX injections. If you have lines and crevices that are too deep for BOTOX to effectively correct, an injectable filler may be a more suitable option. This can also be discussed during the consultation.
If our staff at Refine MedSpa believes that you are a candidate for BOTOX, we can begin the injection treatment during your first visit. After cleaning the site and applying a numbing cream, our skilled injector will inject the BOTOX with a needle into the forehead or around the eyes. Most patients report feeling little discomfort or pain, and some report none at all. After the injection, patients can leave the office almost instantly, but should not lie down, touch the site, or exercise for at least 24 hours. The first 1 – 2 days may reveal some swelling, redness, or bruising, but this typically goes away within the first few hours.
Smoother skin and a more youthful appearance will be seen within about 5 – 7 days after treatment. In some patients, the results may appear quicker. These results can last between 3 – 4 months before patients return for a follow-up injection. In fact, our patients love their results so much they come back to us throughout the year! We encourage you to schedule your next treatment during our appointment to keep our lines and wrinkles at bay year-round. After the first treatment, we may encourage a follow-up visit within the first few weeks in order to check the results and adjust the injection quantity if necessary.
What is the average cost?
Your cost not only includes the price of the product, but more importantly, the skill and expertise of the specialist or healthcare professional who is administering your treatment. BOTOX® Cosmetic is a technique-sensitive treatment—look for someone who is licensed and trained and has experience treating patients with BOTOX® Cosmetic. Be wary of discount products or "cheap" BOTOX® Cosmetic—if it sounds too good to be true, it probably is.
It is more important to find an experienced specialist who will take the time to understand your treatment goals and develop a treatment plan that is right for you.
How can I save on treatments?
Enroll in the Brilliant Distinctions® Rewards Program to save money on BOTOX® Cosmetictreatments. You earn points on each BOTOX® Cosmetic treatment that you can redeem for savings on future treatments. You can also earn and redeem points on other selected treatments that your specialist may determine are right for you.
In addition, you can also earn points when you shop online at your favorite retailers participating in the Brilliant Distinctions® Mall. As a member you will receive treatment reminders and information about your points balance.
Yes. BOTOX® Cosmetic has also been clinically evaluated in male patients. In clinical studies for moderate to severe frown lines, 17.5% of patients treated with BOTOX® Cosmetic were men. In the clinical studies for moderate to severe crow's feet, male patients comprised approximately 10% of patients treated with BOTOX® Cosmetic.
According to the American Society for Aesthetic Plastic Surgery, 10% of all cosmetic procedures performed in the United States in 2014 were on men—that is more than 1 million cosmetic procedures. The number of cosmetic procedures for men increased by 273% from 1997 to 2014.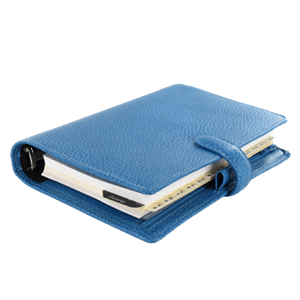 Call Today for Smoother Skin
BOTOX is by far one of the most popular nonsurgical wrinkle correction treatments on the market today. It is a simple procedure that can create a softer, younger look and take years off your appearance. Call our Southlake, TX MedSpa and learn more and schedule your consultation today!
Related Procedures