What Is A Nonsurgical Butt Lift?
If you've always wanted a fuller, rounder butt or have experienced volume loss in your buttocks but aren't ready for plastic surgery – there is a new nonsurgical option to achieve the curves you want. A nonsurgical butt lift using the cutting-edge RADIESSE® (+) dermal filler can give you the curves of a Brazilian butt lift without the cost, scarring, and downtime associated with plastic surgery. At Refine Medical Spa, our expert team offers this nonsurgical Brazilian butt lift procedure to enhance the shape and fullness of your buttocks with a series of targeted dermal filler injections using RADIESSE (+), which provides volume and lift while stimulating the production of collagen and elastin for improving results over time. If you're ready for a nonsurgical BBL in Southlake, TX, contact our office today to schedule a private consultation, and let us show you how easy it is to achieve the rounder, shapelier look you want.
Reviews
"I recently traveled from Phoenix AZ to Dallas just so Sam could do my lip injections. It was well worth the trip. I was injected yesterday and the swelling has already went down to the point I could go to work and no one has noticed a thing. Lip injections are tricky you cannot just go to anyone. I'm on the second day and my lips do not look duck like they look natural and full. Sam has also done my botox and fillers. I would never let anyone else touch my face. She's able to notice lines and suggest fillers in places that really make a difference in your appearance. Sam loves her clients and has a serious passion for what she does and it shows!"
- C.M. /
Yelp /
Aug 14, 2017
"Collin is amazing! If you want to get your lips done, I refer him!! He's so honest and knowledgeable about his work."
- K.R. /
Yelp /
Jun 18, 2020
"I have visited several clinics around North Dallas in the last 5 years and this one has been my FAVE by far!! They are kind, friendly and Collin did an incredible job! They also really took the time to explain things for me! I am so impressed. I will definitely be back!!"
- D.R. /
Yelp /
May 18, 2023
"Really enjoyed my experience.We always see Collin, he is an excellent provider and does a great job.Prices are reasonable too"
- S.T. /
Yelp /
May 05, 2023
"If you're new to these procedures, just go and meet the staff.  They are great at explaining what "you" would be comfortable with.  No sales pressure, only honest and caring people to help.  I'm going back.Mark"
- M.M. /
Yelp /
Apr 13, 2023
Previous
Next
How Does A Nonsurgical Butt Lift Work?
RADIESSE (+) is a calcium hydroxylapatite (CaHAA) filler that both provides volume and stimulates the production of new collagen and elastin. When injected into the buttocks, it can provide volume, shape, and contour while creating a lifting effect. Your nonsurgical butt lift procedure begins with your consultation with one of our aesthetic experts. Our team will work with you to create a plan that helps you achieve your personal goals. When it's time for your procedure, you will lay comfortably on a treatment table in a private room. The treatment area will be cleaned and sterilized, and then the injection sites are marked. Many patients feel little to no discomfort during a RADIESSE (+) nonsurgical butt lift procedure, but we can provide an anesthetic to make your experience more comfortable and enjoyable. Depending on the number of injections needed to reach your goal, a typical procedure can take between 30 – 60 minutes. Most patients will typically require a series of injections spaced a month apart to achieve their full results. After you're finished, you can get back to your normal routine; however, we will give you some aftercare instructions to ensure the best results.
Am I A Candidate For A Nonsurgical Butt Lift?
The ideal patients for a nonsurgical butt lift in Southlake, TX at Refine Medical Spa can include anyone who wants to enhance the shape and size of their buttocks, has experienced volume loss due to aging, weight loss, or pregnancy, and those who may have hip dip (indentions just below the hip bone). During your consultation with one of our aesthetic experts, they will examine you, review your relevant medical history, and listen to your aesthetic goals to ensure a nonsurgical butt lift is right for you. Patients who may have experienced severe allergic reactions in the past, are allergic to the ingredients in RADIESSE (+), or are pregnant, nursing, or considering becoming pregnant may not be a candidate for a nonsurgical BBL.
What Can I Expect After My nonsurgical BBL?
After a RADIESSE (+) nonsurgical butt lift injection, most patients will be able to get back to their normal routine in 1 – 2 days without any major changes to their usual schedule. Some patients may experience mild redness, bruising, soreness, or tenderness at the injection site for up to a week, but it usually goes away quickly. We may also instruct you to sleep on your stomach or side for a week or two to ensure your results are not affected. Many patients can see almost immediate results, but typically, noticeable results gradually improve over 6 – 8 weeks as your body is prompted to produce new collagen and elastin, which plumps, smooths, and enhances the buttocks and skin. Results for this excellent BBL alternative can last about two years before a maintenance procedure may be recommended at our Southlake, TX office.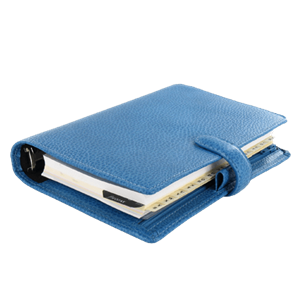 Get Sexier Curves Without Surgery
If genetics didn't bless you with a full, round behind and endless squats at the gym aren't achieving results, but you don't want surgery, contact our experienced team at Refine Medical Spa in Southlake, TX to learn more about nonsurgical butt lifts using the next-generation RADIESSE (+) dermal filler. A nonsurgical BBL is an effective alternative to silicone implants or a fat transfer (traditional Brazilian butt lift) to enhance the shape, volume, and size of your buttocks without the scarring or recovery time with surgery. Contact us today to schedule a private consultation and get ready to have the sexier curves you've always wanted.