If your skin is not as firm as you'd like, Refine Medical Spa can help to increase your skin's elasticity using Ultherapy, a noninvasive intervention for loose facial, neck, and décolletage skin. With approval by the Food and Drug Administration (FDA), Ultherapy's ultrasound energy can change the firmness of your skin in a fast, easy treatment. As the treated skin starts to heal after treatment, your body goes into a natural collagen production mode to strengthen the skin. Our talented staff is pleased to provide Ultherapy to Southlake, TX women and men. This procedure can be done in combination with other rejuvenating skin services, like an injectable or laser skin resurfacing, to leave your skin looking softer and younger.
Reviews
"I recently traveled from Phoenix AZ to Dallas just so Sam could do my lip injections. It was well worth the trip. I was injected yesterday and the swelling has already went down to the point I could go to work and no one has noticed a thing. Lip injections are tricky you cannot just go to anyone. I'm on the second day and my lips do not look duck like they look natural and full. Sam has also done my botox and fillers. I would never let anyone else touch my face. She's able to notice lines and suggest fillers in places that really make a difference in your appearance. Sam loves her clients and has a serious passion for what she does and it shows!"
- C.M. /
Yelp /
Aug 14, 2017
"Collin is amazing! If you want to get your lips done, I refer him!! He's so honest and knowledgeable about his work."
- K.R. /
Yelp /
Jun 18, 2020
"Colin is so knowledgeable and does a great job!  The front office staff is so amazing as well. They are sweet and accommodating, making it a relaxing experience. I LOVE that their prices are actually posted!  This is rare-no surprises at checkout!  I have already recommended all my friends!"
- J.B. /
Yelp /
Oct 26, 2023
"This medical spa has the most friendly welcoming atmosphere. Jennifer, you are a shining star! And Collin is the best Botox injector. He makes you feel comfortable and he knows his stuff when it comes to Botox treatment. I would recommend this medical spa to family and friends."
- C.S. /
Yelp /
Oct 13, 2023
"The service at Refine was wonderful. The staff walked us through all of their services, and they were very friendly and knowledgeable. The technicians were experienced, comforting, & helped us understand all aspects of the procedure. I highly recommend!"
- J.A. /
Yelp /
Oct 06, 2023
Previous
Next
Am I an Ideal Candidate for Ultherapy?
Men and women can both benefit from treatments with Ultherapy. If you are beginning to notice that the skin on your face is becoming more lax with mild or medium lines in the areas around the eyes, brow, and mouth, or noticing a light jowl droop, you might be a good patient for this nonsurgical treatment. If you have more developed sagging or etched wrinkles and lines, facelift surgery may be a more suitable procedure for your needs.
How is Ultherapy Performed?
After you arrive, you will be asked to lie down in our treatment room where we will prepare your treatment area, which can include the application of a numbing cream. In the session, a handpiece that focuses energy from ultrasound waves will be passed over your skin. Based on the number of areas of skin you are having treated, your procedure may last an average of 1 – 2 hours. It's very common for your skin to look somewhat red and irritated. You can apply cold packs and take nonprescription pain medication to reduce the pain and inflammation. You may put on cosmetics after your session and get back to your day as usual.
What Results Can I Expect from Ultherapy?
Ultherapy will not show results immediately. It does require some time for your skin to adjust and heal after each treatment session. With the added supply of collagen, the skin will firm in around six or more months.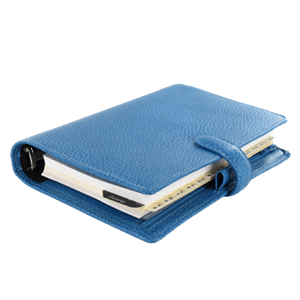 Age Gracefully with Ultherapy
Enjoy Ultherapy treatments at Refine Medical Spa so the skin on your face, chest, neck, and chin can look firmer without a surgical lift. Our ultrasound process can improve your skin without any recovery time. We can talk more about Ultherapy with you during a consultation with our experienced team in Southlake, TX. Make your appointment now.