If the natural habits of squinting or frowning have left your face with bothersome forehead creases or Crow's feet near your eyes, our staff at Refine MedSpa in Southlake, TX, recommends the wrinkle relaxer Dysport. Similar to the popular injectable BOTOX, Dysport is a treatment that levels out wrinkles by targeting the facial muscles that directly cause them. The underlying muscles are temporarily immobilized so that the wrinkles cannot form, while your face regains a natural-looking, more youthful exterior. Dysport has been praised as a faster acting alternative to BOTOX that spreads out to cover more area, and can also be used in conjunction with BOTOX to create an overall smoother and younger appearance.
Dysport Reviews
"I had the best experience at Refine Medical Spa! Everyone was so nice, caring, and personable! I felt that my areas of concern were well understood and addressed. I never felt pressured or judged. The entire experience was all about making me feel comfortable and feeling great about myself. Beth is so great at what she does!"
- J.W. /
Office Visit /
May 07, 2017
"Absolutely LOVE the service I received. I could not believe my immediate results. I looked in the mirror for the first time in years and felt proud of my reflection. Beth gave me plenty of options, walked me through everything and most importantly she took so much pride out of her work. She's an artist and perfectionist. I cannot recommend her and the spa enough."
- H.D. /
Office Visit /
May 28, 2017
"I love Samantha's fun & always happy personality! She is knowledgeable and helpful when assisting me with my decision on what is needed for me. I highly Refine Medical Spa!"
- J.Z. /
Office Visit /
May 28, 2017
"Personal attention was fantastic; clean beautiful space- thanks Beth!"
- J.L. /
Office Visit /
May 28, 2017
"Everything about my service was wonderful! The staff was very friendly and knowledgeable. This was my first time to you Dysport The procedure was quick and painless and, not even 72 hours later I absolutely love the result! Will be recommending the spa to all of my friends and clients!"
- L.M /
Office Visit /
May 28, 2017
Previous
Next
Depending on your individual skin needs and personal aesthetic goals, our staff at Refine MedSpa will be able to assess whether Dysport is a good fit for you during your first consultation. Dysport could be right for you if you struggle with fine lines in the outer creases of your eyes (crows feet), lines along your forehead from squinting, making facial expressions, and stress, as well as wrinkles between your eyebrows (known as the glabella lines or the "number 11's"). If you are searching for a natural-looking, nonsurgical solution to soften wrinkles, and want results quickly, Dysport could be the solution for you.
A Dysport treatment can begin as soon as the initial consultation is over. As an outpatient procedure, Dysport is injected in around 30 to 60 minutes. The injection site will initially be cleaned and prepped, and although most patients report feeling little to no discomfort, a numbing cream can be used to ease any apprehension you may have. Our highly-trained injector will use a thin needle to inject the Dysport into the forehead or around the eyes, in areas that were marked prior to treatment. There may be mild swelling or redness, but patients can apply a cold compress to ease these effects and resume their day-to-day activities right away.
While Dysport produces similar effects to BOTOX, it is particularly known for developing faster results, with effects showing up within a day or so in some cases. Patients will generally see softer lines and more youthful looking skin within 3 – 4 days. The results generally last up to 4 months, but the average patient usually returns quarterly for their new round of injections to keep the fresh results and younger-looking skin year-round.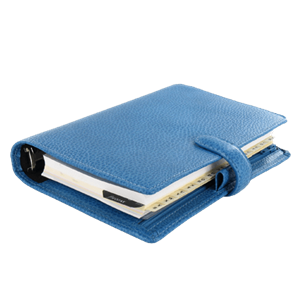 The smooth skin you dream of can be an achieved with the help of Dysport injections. While BOTOX may be the most well-known wrinkle relaxer, there are many advantages to Dysport that may be a better fit your particular needs. To learn more about Dysport and all of the other injections Refine MedSpa has to offer, we invite you to call our office today and schedule your consultation.
Related Procedures