About the Vampire Facelift
To create dramatic results without surgery, Refine Medical Spa in Southlake, TX offers the Vampire Facelift for patients who want healthier skin and a younger looking appearance. Using the patient's own blood to create a plasma-rich platelet (PRP) serum, the Vampire Facelift includes microneedling to create tiny channels in the skin so the PRP serum can penetrate deeper layers of the skin. The enriched PRP serum uses natural healing factors to nourish the skin and correct signs of aging (fine lines, wrinkles, rough skin texture, uneven skin tone) as well as blemishes (scars, acne, large pores). Adding dermal fillers (Juvéderm, Restylane, and Sculptra) further diminishes the appearance of moderate to severe lines and wrinkles while adding volume to the cheeks and lips. All of this leads to a beautiful, nonsurgical rejuvenation of the face with long-lasting results.
Vampire Facelift Reviews
"I was having a lot of skin issues the last few years with enlarged pores and dark spots. I decided to give the vampire facial a try. After doing a lot of research on the best place to go for the procedure, I discovered the fabulous reviews for REFINE Medical Spa. It was clear upon first interaction with the REFINE staff that they were the best around. From the second you walk into the spa, you feel at ease, Kerri was amazing and made feel so comfortable throughout the whole process. My skin has never looked better after 3 sessions of the Vampire Facials and I would highly recommend REFINE to my friends and family!"
- C.C /
Office Visit /
Oct 15, 2017
"I have had services at Refine Medical Spa in Southlake many times. Their staff is very knowledgeable, highly skilled and professional. Collin is very skilled with all the procedures he has performed for me. I have had injections and PRP facials. Collin is excellent at explaining all aspects of what the procedure involves and goes through the process step by step so that I am comfortable throughout the process. I have had Dysport and Vampire facials. I have had great results with every treatment. Most recently, I had a hydrofacial, dermaplane and photofacial by Kendal. Kendal did a great job. She is thorough, gentle and very meticulous in her care. What a great staff they have at Refine Medical Spa. I highly recommend them to anyone looking for great results in calm professional atmosphere. Their injectors are licensed nurse practitioners! Not all injectors are licensed. This is a big plus for me."
- S.M. /
Google /
Jan 20, 2021
"I visited REFINE Med Spa yesterday and had a vampire facial.  Collin, who is a nurse practitioner performed my facial.  He did a great job.  He was very informative and explained what he was doing very thoroughly.  I was very comfortable with his technique.  I was also very comfortable throughout the whole procedure.  The entire staff is so kind and they work very hard to make sure you are satisfied with your experience.  I highly recommend REFINE!"
- S.M. /
Yelp /
Oct 26, 2019
Previous
Next
The Vampire Facelift can help patients who want to correct signs of aging, refresh their appearance, and improve the overall health of the skin without the time and expense of surgery. Patients typically see a reduction in fine lines, wrinkles, scars, acne, and pores, plus better skin tone and texture. The dermal fillers used during the Vampire Facelift also add volume to the cheeks and lips for youthful facial contours. Patients should talk to their skin care professional about any allergies, past reactions, current medications, and their home skin care routine to avoid any complications.
During each patient's consultation, the technician will create a custom treatment plan that includes the best dermal fillers for their needs and goals. In one of our comfortable treatment rooms, the technician will draw a small amount of blood from the patient's arm. The blood will be prepared into the PRP serum, which will be applied to the patient's face after microneedling creates channels in the skin. The PRP serum is allowed to penetrate the patient's skin as the dermal fillers are injected into the selected areas of the patient's face. The technician will carefully clean the patient's face and apply any serums or moisturizers before the treatment is complete. Patients should avoid unprotected sun exposure and exfoliating, but are otherwise able to continue their normal activities. The technician will go over post-treatment care with the patient, including how to care for the skin, signs of concern, and what to expect while the skin heals.
Most patients see some improvements immediately after their treatment that increase over the next several weeks as their collagen production is boosted. Patients should talk to their skin care professional about what skin care products should be used at home to extend their results and when to schedule their next treatment. To see their best results, patients should consider getting a series of treatments.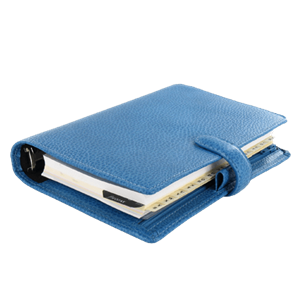 If you are looking to prevent or correct signs of aging in the face without surgery, schedule a consultation at Refine Medical Spa in Southlake, TX to learn more about the Vampire Facelift. Using advanced cosmetic treatments (microneedling, PRP, and dermal fillers), the Vampire Facelift can help you have a healthier, more beautiful complexion in one procedure.
What is a Vampire Facial?
Vampire procedures using Platelet Rich Plasma (PRP) have been increasing in popularity. The vampire facial involves extracting a small amount of the patient's blood from their arm and spinning it in a centrifuge to seperate the plasma, - the fluid part - from the red and white blood cells. The concentrated plasma (aka Liquid Gold), is rich in plateletes - it is the part of the blood rich with growth factors - is then applied to the face. Microneedling using the SkinPen drives the PRP into the dermal - epidermal junction. The SkinPen drives the PRP into the dermal - epidermal junction. The Skin pen device allows us to vary the speed and depth of the treatment so we can safely handle all different areas of your face and body.
PRP treatment is widely accepted as a very effective treatment and takes advantage of the body's own powerful growth factors to stimulate healing and rejuvenation. Combined with the SkinPen (microneedling) treatment, the PRP therapy has an effective delivery application to easily penetrate the surface of the skin and jump-start the rejuvenation process. The treatment is easily administered and there is no clinical downtime.
Benefits of a Vampire Facial
This treatment is used to help patients with all skin types and is a corrective and preventative therapy to treat lines and wrinkles, manage scars from acne or other injuries, improve skin texture and color from melasma presentations, and stimulate new collagen growth.