Normal activities, like chewing, as well as grinding and clenching the teeth (bruxism) can cause the masseter muscles in the jaw to become inflamed. Over time, the inflammation may increase the size of the muscle and alter the shape of the jawline. The experienced team at Refine Medical Spa in Southlake, TX offers jawline slimming treatments with BOTOX injections to reduce the size of the masseter muscles for jaw contouring without surgery. The BOTOX injections temporarily relax the muscles so the jawline is softened for a smoother, less square appearance. Patients in the Southlake area who want to correct a large or square jawline without surgery can schedule a consultation to learn more about jawline slimming at Refine Medical Spa.
Reviews
"I recently traveled from Phoenix AZ to Dallas just so Sam could do my lip injections. It was well worth the trip. I was injected yesterday and the swelling has already went down to the point I could go to work and no one has noticed a thing. Lip injections are tricky you cannot just go to anyone. I'm on the second day and my lips do not look duck like they look natural and full. Sam has also done my botox and fillers. I would never let anyone else touch my face. She's able to notice lines and suggest fillers in places that really make a difference in your appearance. Sam loves her clients and has a serious passion for what she does and it shows!"
- C.M. /
Yelp /
Aug 14, 2017
"Collin is amazing! If you want to get your lips done, I refer him!! He's so honest and knowledgeable about his work."
- K.R. /
Yelp /
Jun 18, 2020
"I went to see Tia, who is highly recommended off of a local mom group to chat about lip filler and Botox. I have never had these services done before and she was so very thorough and just knowledgeable and so, so sweet. From the front office staff to being injected by Tia, my whole experience was absolutely fantastic. Will most definitely be back and will tell all my friends and family how great the team at Refine is! ❤️"
- K.S. /
Facebook /
May 05, 2022
"I had such a good experience! Everyone is so friendly and welcoming. Not only did I receive exactly what I asked for, it was the quickest and least painful filler experience I've ever had. I would without a doubt recommended this place to anyone in search of a new medspa! :)"
- C.M. /
Yelp /
Feb 24, 2022
"Hydra facial to start the New Year!Kendall is so attentive and she gives a great facial. I left with a glow and my skin looks great. Kendall is knowledgeable about skincare and I trust her input.Treat yourself to Kendall and the services she provides.Susan P"
- S.P. /
Yelp /
Jan 06, 2022
Previous
Next
Nonsurgical jawline slimming can help patients who want a softer or more even appearance in their lower face. A prominent jawline may be caused by jaw muscles that have become inflamed and enlarged by grinding or clenching. Enlarged jaw muscles may also be a side effect of temporomandibular joint (TMJ) disorder. This can create a sharp contour to develop that alters the overall shape of the face. BOTOX injections can help soften the jawline by temporarily relaxing the jaw muscles for a slimmer, smoother shape.
After a consultation to create a custom treatment plan, patients will receive their BOTOX injections in one of our private procedure rooms. The injector may apply a numbing cream before cleansing the jawline to prepare for the treatment. Once the patient is ready, the team member will make several small injections of BOTOX along the jawline. After the injection, pressure will be applied to the treatment sites before the patient is allowed to leave and resume normal activities. Patients may have some redness and swelling for several days after their treatment that should resolve on its own.
It may take 6 – 8 weeks before patients see visible improvements from their BOTOX treatment as their jawline begins to soften. BOTOX injections typically reduce the size of the jaw for 6 – 8 months, as the treatment softens and relaxes the jaw muscles. Patients should talk to their injector about creating an ongoing treatment plan, including when to schedule touch-up injections.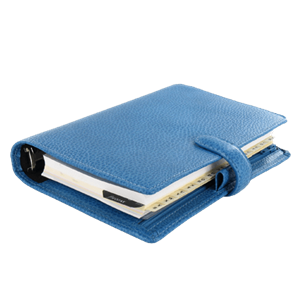 Improve the contour of face shape by slimming your jawline with BOTOX injections at Refine Medical Spa. Our team in Southlake, TX can help you reduce the size of your jaw muscles without surgery so you can have a smoother, slimmer appearance. Schedule your consultation with one of our experienced team members to learn more.