Even though you may have smiled, frowned, laughed, and made other expressions without concern when you were young, you may now be realizing that the facial lines caused by these expressions are remaining even after your face relaxes. These lines are known as dynamic wrinkles and are caused when the facial muscle stays contracted from overuse, creating etched lines in the skin. XEOMIN is an injectable wrinkle relaxer treatment that, much like BOTOX®, temporarily relaxes the facial muscles with purified botulinum toxin type A — so these dynamic wrinkles look softer and smoother. At Refine Medical Spa in Southlake, TX, we provide several aesthetic and dermatology services like XEOMIN nonsurgical wrinkle relaxer treatments. Schedule a consultation at our state-of-the-art facility to learn more about XEOMIN.
Reviews
"I recently traveled from Phoenix AZ to Dallas just so Sam could do my lip injections. It was well worth the trip. I was injected yesterday and the swelling has already went down to the point I could go to work and no one has noticed a thing. Lip injections are tricky you cannot just go to anyone. I'm on the second day and my lips do not look duck like they look natural and full. Sam has also done my botox and fillers. I would never let anyone else touch my face. She's able to notice lines and suggest fillers in places that really make a difference in your appearance. Sam loves her clients and has a serious passion for what she does and it shows!"
- C.M. /
Yelp /
Aug 14, 2017
"Collin is amazing! If you want to get your lips done, I refer him!! He's so honest and knowledgeable about his work."
- K.R. /
Yelp /
Jun 18, 2020
"Always  a great experience at Refine Medical Spa! Collin is So experienced, and great at what he does! He listens to you and what you'd like to accomplish with your treatment, and guides you in choosing  what is right for you, and what makes you feel most comfortable. I truly am thankful to have found him! It is truly critical to have the right person doing your injectables! The provider that knows where to administer your chosen product correctly is what gives you the best cosmetic result! Experience is crucial! Collin is also a super nice personable guy too!"
- K.W. /
Yelp /
Nov 18, 2022
"I had such a great first visit experience at Refine! I saw Malin first for dermaplaining and a HydraFacial. Malin was very informative and thorough, and I saw so much improvement in my skin from these two services! Afterwards I saw Colin for (my first ever) Botox. Colin was also very informative and educational. He made my experience very relaxed and comfortable. This office was great in all aspects and I will definitely be referring and returning! :)"
- S.C. /
Yelp /
Sep 26, 2022
"knowledge and service, the best. I'll definitely come back for  Botox ."
- G.M. /
Yelp /
Sep 07, 2022
Previous
Next
Who is a candidate for Xeomin?
XEOMIN can help if you want to improve the look of dynamic wrinkles on the face, like frown lines between the eyebrows, horizontal lines on the forehead, Crow's feet in the outer corners of the eyes, and smile and laugh lines. XEOMIN is best if you are in good general health, not pregnant, and are not allergic to any other botulinum toxin products, including BOTOX and Dysport®. Talk to our team at your consultation about your medical history, current medications, and your cosmetic goals so he can personalize a XEOMIN treatment plan that is specific to you.
XEOMIN treatments at Refine Medical Spa typically last under 30 minutes beginning to end and can be performed in our procedure room at the conclusion of your consultation. The areas of the face receiving treatment will be cleaned and sterilized before XEOMIN is gently injected with a specialized needle. The treatment is fast and generally does not cause great discomfort, so local anesthesia is not necessary but can be requested during your consultation. Cold compresses and pressure will be applied to the injection area to prevent minor bleeding prior to your return home.
What can I Expect after xeomin?
You can leave our facility after receiving your XEOMIN treatment to return to your normal activities, but exercise and other strenuous activities should be skipped for the rest of the day. We may recommend that you sleep with your head elevated and apply cold compresses as needed to expedite recovery and results. In the days after a XEOMIN injection, you may have some bruising, swelling, and redness of the treatment areas, but this should heal on its own and can be easily concealed with makeup. Most patients will notice marked improvements 3 – 4 days following their XEOMIN injection lasting about three months. Touch-ups at Refine Medical Spa can be arranged to sustain your results.
How much does XEOMIN cost?
Costs for a XEOMIN treatment will depend on the number of injections required to match your needs. In your consult, you will share your goals so your treatment plan can be created and then estimate your cost. Refine Medical Spa takes several forms of payment and sometimes has deals on injectable treatments like XEOMIN.
Should I get XEOMIN or BOTOX?
Both BOTOX and XEOMIN are injectable wrinkle relaxers activated by botulinum toxin. The experienced injectors at Refine Medical Spa understand the differences between XEOMIN and other wrinkle relaxers, so they can determine which is better for each patient. During your initial consult, your injector will understand your needs and concerns before choosing if XEOMIN or BOTOX is right.
Should I get XEOMIN or fillers?
XEOMIN is a wrinkle relaxer that improves the appearance of dynamic wrinkles, especially frown and smile lines. A dermal filler treats static wrinkles and restores volume. Talk to your injector about your needs/concerns and wants so they can decide if you should get XEOMIN, a dermal filler, or a combination of both.
Is XEOMIN safe?
XEOMIN is approved by the FDA (Food and Drug Administration as a cosmetic treatment, which can be safely used on most men and women. In your initial consultation, your injector will ask a few questions, including any allergies, plus prescription medications, herbs, and supplements you are currently taking. You need to be open and honest to avoid any side effects or complications.
How often should I get XEOMIN injections?
Improvements from a XEOMIN treatment can be visible for up to 90 days. Each patient will metabolize the formula differently, which determines how long their results last. In your initial consultation, your injector will talk about when you should schedule touch-up appointments.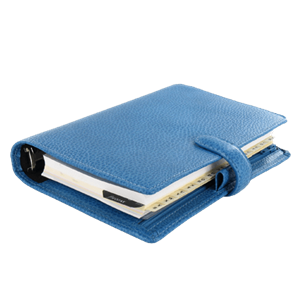 Aging comes with a few wonderful gifts, such as wisdom and experience, but it can also come with some unwanted changes like facial wrinkles and lines. Release and smooth dynamic facial wrinkles with XEOMIN wrinkle relaxer treatments at Refine Medical Spa. Schedule a consultation now at our Southlake, TX facility to build your custom XEOMIN treatment plan.