RHA® Fillers, or Resilient Hyaluronic Acid Fillers, are a new, naturalized injectable used to replenish and refresh plumpness and tightness in the face. The face can lose volume for a number of reasons, but significant weight loss and age are the leading contributors. The procedure works by incorporating the liquefied dermal filler beneath the skin to fill sunken or hollowed areas. Injectable fillers are a promising, nonsurgical alternative for our Southlake, TX patients who desire to even out sagging skin, wrinkles, and fine lines to create a more youthful appearance. They can also be incorporated into other aesthetic procedures to reveal the results of a facelift without going under the knife, the risk of scarring, and the required recovery that follows. In particular, RHA fillers mimic your body's natural hyaluronic acid production to result in a more youthful, natural glow. To decide if RHA fillers are right for you, we encourage you to visit Refine Medical Spa, where our skilled providers can help you learn more.
Reviews
"I recently traveled from Phoenix AZ to Dallas just so Sam could do my lip injections. It was well worth the trip. I was injected yesterday and the swelling has already went down to the point I could go to work and no one has noticed a thing. Lip injections are tricky you cannot just go to anyone. I'm on the second day and my lips do not look duck like they look natural and full. Sam has also done my botox and fillers. I would never let anyone else touch my face. She's able to notice lines and suggest fillers in places that really make a difference in your appearance. Sam loves her clients and has a serious passion for what she does and it shows!"
- C.M. /
Yelp /
Aug 14, 2017
"Collin is amazing! If you want to get your lips done, I refer him!! He's so honest and knowledgeable about his work."
- K.R. /
Yelp /
Jun 18, 2020
"I have visited several clinics around North Dallas in the last 5 years and this one has been my FAVE by far!! They are kind, friendly and Collin did an incredible job! They also really took the time to explain things for me! I am so impressed. I will definitely be back!!"
- D.R. /
Yelp /
May 18, 2023
"Really enjoyed my experience.We always see Collin, he is an excellent provider and does a great job.Prices are reasonable too"
- S.T. /
Yelp /
May 05, 2023
"If you're new to these procedures, just go and meet the staff.  They are great at explaining what "you" would be comfortable with.  No sales pressure, only honest and caring people to help.  I'm going back.Mark"
- M.M. /
Yelp /
Apr 13, 2023
Previous
Next
Because our bodies produce less and less hyaluronic acid with age, patients who are looking to maintain a youthful appearance, or noticing a lack of fullness and brightness, may be ideal candidates for RHA fillers. You may also be looking to minimize the presence of fine lines and wrinkles without resorting to a surgical facelift. Usually, those who have recently lost significant amounts of weight have areas on their face that lack volume and shape. These attributes make these patients great contenders for RHA fillers. These specific fillers are also a promising option for men and women who do not want to risk the scarring that can result from a surgical facelift.
How is this procedure performed?
Before your treatment, your provider will meet with you to learn more about your desired results and decide which product may best achieve them. For the actual procedure, topical numbing cream will be applied as a local anesthetic to ease the discomfort of the injection. Your caregiver will decide how much RHA filler is needed and will gradually and evenly inject it via a small needle. Depending on the desired outcome, either half or an entire syringe could be used, but you will be informed throughout the procedure about any unexpected injection scenarios.
What Should I expect after?
RHA fillers are done as an in-office procedure in a very short amount of time. Due to the use of an anesthetic, the process is usually only mildly uncomfortable and requires little to no downtime afterward. You should expect swelling or bruising initially, but these symptoms will fade away quickly. Over-the-counter anti-inflammatory medication and topical ice treatments can help diminish these side effects more quickly. Typical results can last from a few months to a year, depending on individual factors and the area of injection. To maintain optimal results, we may recommend periodical touch-ups.
What is the difference between wrinkle relaxers and dermal fillers?
Wrinkle relaxers, such as BOTOX®, address lines and wrinkles (particularly on the brow and in the corners of the eyes) by limiting the movement of the underlying muscles. Dermal fillers, such as RHA fillers, restore volume to fill in fine lines, wrinkles, and certain types of scars. RHA fillers may also be used to create fuller lips and cheeks and reduce the appearance of aging on the hands.
How long will the results last?
How long your results last will depend on which filler is used and where it is placed. For some patients, improvements may be visible as long as one year, while some patients might need a repeat treatment after a few months. Follow-up treatments can be performed at Refine Medical Spa in order to maintain your improvements.
What areas of my face can be treated with RHA fillers?
RHA fillers can improve signs of aging by either smoothing static lines or adding volume. These fillers can be used on marionette, parentheses, and corner lines around your mouth and nose. They can also add volume to your lips and cheeks.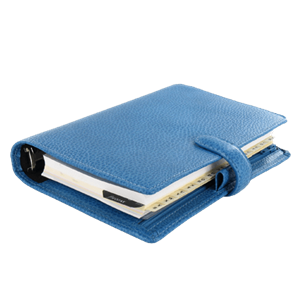 Make Wrinkles Disappear Today!
If you are suffering from the side effects of aging but are not interested in the concept of major surgery, then our Southlake, TX office believes that RHA fillers could be the answer you seek. Fillers create younger and more voluminous skin without the risk of scarring or long recoveries afterward. There are a number of products on the market today that can help achieve the appearance of your dreams. For more information about fillers or to schedule a consultation, contact Refine Medical Spa at your earliest convenience to begin your journey to a more voluminous appearance.