For patients who want a dramatic change in the tone and texture of your facial skin, Refine Medical Spa offers microneedling with the SkinPen™, one of the newest skin rejuvenation treatments to hit the aesthetics world. As it induces your natural collagen and elastin production from tiny needles creating small holes in your skin, the SkinPen microneedling disrupts the skin so that it will begin to heal itself. Thus, microneedling changes the way your skin looks and feels as a natural response to the treatment to soften the appearance of fine lines, wrinkles and scarring.
Our Southlake, TX Medical Spa offers this advanced radio frequency microneedling procedure which combines the traditional microneedling technology with heat generated by radio frequency. The combination of controlled physical impacts to the dermis and the delivery of heat serves to tighten the skin and decrease lines by stimulating the body's own natural collagen production. It works great on acne scars, neck and chest lines, and mild neck skin laxity. Microneedling can also be combined with other skin rejuvenation treatments for amazing results. If you would like to have a skin consultation with our team, please call and schedule a private consultation today!
Microneedling Reviews
"These ladies are fabulous! I've only had one SkinPen treatment done, BUT I'm so thankful to have found a Medical Spa that naturally makes me feel welcomed and authentically cared for. I trust these ladies & am excited for my next experience with them!"
- C.T. /
Google /
Dec 04, 2017
"Calling in all people out there with skin issues!! Refine medspar is the best place to be! Beth is incredible! Lori is amazing!! It's an experience being there from start to finish . Beth is highly skilled and genuinely loves people. The results speak for themselves!! I greatly recommend you meet this Team once in your lifetime. You will not regret it! Bye bye melasma! Bye bye acne scaring!! Whoooi!! I cannot stop bragging about Refine Medical Spar!! Go see for yourself and you will join me in the happy dance??"
- T.M. /
Google /
Mar 13, 2018
"Decided last minute that I wanted to have a dermaplane treatment and scheduled my appointment at Refine Medical Spa. What an excellent experience. It was beautiful, clean and the staff was ahhhmazing!!! Will definitely be back!"
- J.H. /
Google /
May 04, 2018
"Love this place! All of the women here are kind and inviting. I had 3 skinpen/microneedling appointments with Beth. My skin is glowing and fabulous! Beth helped me decide the best procedure for my skin concerns, she explained everything thoroughly, and the results are stunning! Thank you guys!"
- K.S. /
Google /
Jul 16, 2018
"Refine Medical Spa is a wonderful place. The staff is very kind and welcoming. I had my lips injected by Anne and I absolutely love them. I also had microneedling done by Kerry and she did an amazing job! Will be back soon and highly recommend their services."
- C.C. /
Yelp /
Jun 18, 2019
Previous
Next
The best candidates for radio frequency microneedling may exhibit the following skin problems:
Uneven skin tone
Redness or hyperpigmentation
Fine lines and wrinkles
Acne scars
Skin laxity
Sun damage and/or sun spots
Rough texture
During your skin analysis, our experienced staff will guide you in deciding the best course of action for your skin and if microneedling is the right rejuvenation treatment needed for your problem areas.
Prior to the procedure, the treated area is cleaned and a thin layer of a topical gel is applied to numb the skin. The doctor will apply a sterile cartridge-tip with 12 micro-needles to a handheld device. The device will be pressed gently across the skin, gliding in one direction until the entire area has been treated. The feeling is comparable to sand paper moving over the skin. The procedure will result in tiny holes, known as micro channels, on the skin which will close almost immediately, triggering a healing response. This results in renewed skin, including a thickened dermis, which will soften the appearance of lines, wrinkles and scars. The procedure takes around 15 – 30 minutes.
A patient can expect the treated area to appear bright red, similar to a sunburn, immediately after microneedling. The redness can last anywhere from a day to up to a week. The intensity and duration of the redness are dependent upon the number of passes performed on the treatment area, as well as the particular area treated since microneedling can be performed on the face, neck, arms and décolleté. In some cases, there's pinpoint bleeding. Since microneedling allows improved absorption of creams, gels and serums, a doctor will determine the best products for the patient post-procedure. These can include bleaching or lightening serums, vitamin C or hyaluronic serums to accelerate results
Right after the procedure, patients can expect the skin to glow. Over the course of a few weeks, a patient can expect to see a marked improvement in skin's color, tone and texture. In addition, there should be a drastic reduction of lines and wrinkles. Microneedling is also effective in diminishing acne and traumatic scars and stretch marks. A patient's appearance can continue to improve up to 6 months following initial treatment. While some patients benefit from a single treatment, 2 – 3 treatments are advised to get the best possible results. We will work closely with a patient to develop the right course of treatment based on his or her individual needs.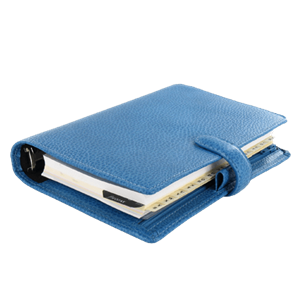 Plan Your Procedure
Procedure Recovery Location

Out-Patient
Contact Us
Schedule Your Appointment Now!
Microneedling is an effective, safe procedure that continues to be a popular skin rejuvenation treatment among our patients. If you are seeking a nonsurgical, advanced way to brighten your skin and create a glowing appearance, we invite you call our office for a skin analsysis today. We will provide a custom treatment plan that meets your desired goals and aesthetic needs.