At Refine MedSpa, our skilled aesthetic team provides a comprehensive list of injectables, including Revanesse Versa. This innovative dermal filler is curated with a specialized hyaluronic acid formula in order to reduce the appearance of moderate to deep facial wrinkles. In turn, Revanesse Versa is able to provide longer-lasting outcomes for an overall younger-looking complexion. When wondering which brand of dermal filler is ideal for you and your unique needs, our team will conduct a thorough consultation to create the best treatment plan for you. Learn more about Revanesse Versa and the other services we provide by contacting our Southlake, TX facility to schedule your initial consultation.
Revanesse® Versa™ Reviews
"Awesome experience - staff was polite and welcoming and the office was clean and modern. Staff is caring, highly qualified and they definitely take their time with their patients. I would highly recommend Beth for injectables and toxins!"
- T.W. /
Office Visit /
May 28, 2017
"Awesome experience - staff was polite and welcoming and the office was clean and modern. Staff is caring, highly qualified and they definitely take their time with their patients. I would highly recommend Beth for injectables and toxins!"
- T.W. /
Google /
May 15, 2017
"I had a horrible experience with a few other local medical spa's in Southlake but REFINE Medical Spa was able to fix my botched botox and fillers. I now feel beautiful again! Beth was incredible and Samantha at the front desk provided an exceptional experience. I have never been so happy in my life! For the first time in years, I am proud to look in the mirror. Thank you REFINE Medical Spa for giving me back my confidence and turning back the clock 10 years!!! A+++++++++"
- A.C. /
Google /
Jul 10, 2017
"I had such an amazing and incredible experience with REFINE and it started with the most professional customer service voice of Samantha answering my call . The entire process from booking to check out was entirely professional and faultless!  Samantha introduced me to Beth and Kerri.  I was very impressed with them both and respectfully admired their team work.  It sincerely did NOT take more than five minutes for me to realize that Beth has to be THE BEST injector in Dallas, TX...her passion, medical, esthetician and attention to eye detail, rewarded me to know that I will definitely be returning and highly recommend that if you are reading my review, you will too .  Guess what?   It even gets better, Beth called me the very next day and it was on a Sunday, to follow-up and check on me.  If that alone does not impress you, then maybe you should not waist her time because that is who she is.  Not only will she clean up and refresh your face, she will let you guide her according to your budget.  I'm not sure if I could be the only high maintenance girl in my 50's who has had a few injections and wondered how crazy I must be to spend so much ridiculousness money and be very disappointed with my past esthetic injectable results.  I have applied a lot of time to find the perfect skilled esthetician to correct my esthetic messes and am proud to say, that  REFINE delivers all of my expectations. #REFINEisspoton #botox #injectables #professional"
- T.B. /
Yelp /
Jul 29, 2017
"I recently traveled from Phoenix AZ to Dallas just so Sam could do my lip injections. It was well worth the trip. I was injected yesterday and the swelling has already went down to the point I could go to work and no one has noticed a thing. Lip injections are tricky you cannot just go to anyone. I'm on the second day and my lips do not look duck like they look natural and full. Sam has also done my botox and fillers. I would never let anyone else touch my face. She's able to notice lines and suggest fillers in places that really make a difference in your appearance. Sam loves her clients and has a serious passion for what she does and it shows!"
- C.M. /
Yelp /
Aug 14, 2017
Previous
Next
Is Revanesse Versa right for me?
A great option for those wanting to achieve a younger look, Revanesse Versa is able to correct static wrinkles, nasolabial folds, or smile lines. The initial step in identifying if you are a good candidate for Revanesse Versa is to schedule a consultation at Refine MedSpa in Southlake, TX. When you're considering Revanesse Versa for treatment, you should not be pregnant, breastfeeding, allergic to hyaluronic acid products, or have a history of hypertrophic scarring.
how is revanesse Versa administered?
After your personalized treatment plan has been created by a member of our skilled aesthetic team, your procedure can be scheduled within our facility. To begin, the areas being treated will be carefully cleaned and marked. Upon request, a topical anesthetic can be administered, but this is usually not necessary. Once the area is prepped, the solution will be injected through a fine-gauge needle and massaged to evenly distribute the product. After your treatment is complete, you are free to return to your normal daily routine.
After your session, a member of our team will provide you with all the necessary aftercare instructions. It is important that you avoid touching your face and refrain from any strenuous activities for the first 24 – 48 hours. You may experience some slight swelling, redness, and bruising, but these will fade quickly and can be eased with over-the-counter medication. Results from Revanesse Versa can last up to six months, which is typically longer than the average dermal filler that often lasts 3 – 4 months.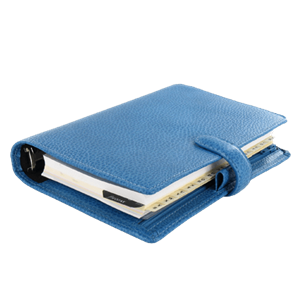 If you are looking for a nonsurgical option to reduce wrinkles, enhance your lips, or achieve younger-looking hands, Revanesse Versa may be ideal for you. Our team at Refine MedSpa can meet with you to determine whether you are a good candidate for this treatment. Contact us in Southlake, TX today to schedule a comprehensive consultation at our state-of-the-art facility.