When skin ages and loses collagen, many injections do a great job of replacing lost volume and filling in lines and wrinkles, but some lose their effect within a year. For a long-lasting and biocompatible solution to the deep wrinkles and lines, as well as hollow areas, around your mouth, nose, and in your chin, our staff at Refine MedSpa in Southlake, TX recommends the injectable Sculptra. The injectable wrinkle filler is made of poly-L-lactic acid, a synthetic gel that is soaked into the skin to diminish the lines on your face and produce an effortlessly smooth appearance. Sculptra can keep your skin smooth and naturally youthful-looking for up to 2 years. It is a filler that produces great results for a longer time period.
Sculptra Reviews
"Relax..... you're in good hands! The entire staff here is devoted to making you feel as comfortable and educated as possible when it comes to choosing the right products for the look or result you are trying to achieve. From my first consult with the amazing Kerrie to my injections with Beth, I felt they were taking care of me and holding my hand every step of the way. Beth is an artist and makes sure to never be overly aggressive or will tell you if something might not be your best option and steer you in the right direction. I will definitely be back because Kerrie, Beth and Sam took such great care of me.Thank you!"
- J.W. /
Yelp /
Mar 23, 2018
"The girls at Refine are above and beyond the greatest in the Metro! Sam is so welcoming! They have a referral program for friends so that you can gain credit towards services! I highly recommend Beth! She does my injections, and I completely trust her with my face! She is amazing! I am an esthetician and this will always be my go to place for high end skin care! Not only is Beth extremely knowledgabe, but her bedside manner is equisite! I love these girls! Go see them!"
- S.S. /
Google /
Jun 09, 2018
"I am new to the area and just happened to stumble upon this Med Spa from reviews I read online.  Everything is true about this Medical Spa from  exceptional receptionists at the front desk to the best "injector" Beth; I have ever had.  She is phenomenal and  is very caring and does her best to make sure you do not feel a thing.  It always turns out to be an excellent experience for me, especially for the results I get on my face.  Beth injected a series of Sculptra and Radiesse to make my face look wonderful!  She knows her job and explains every little detail to you about the procedure before and after she injects. Great staff of people!!!  Grace A"
- G.C. /
Yelp /
Jun 28, 2018
"UNBELEIVABLE!  I visited Refine this morning for a consult on getting facial fillers.  I was cheerfully greeted in the lobby by Samantha and after a short wait I consulted with Beth, the injector.  She listened to my concerns & wishes and I proceeded to get the fillers we discussed.  The topical anesthetic cream made the injections almost painless.  I left looking 10 years younger (immediately!)  Beth's knowledge was VERY impressive.  She reassured me that I would get the look I wanted and would not look "overdone".  I will be a repeat customer for sure!"
- K.H. /
Yelp /
Jun 25, 2018
"I recently traveled from Phoenix AZ to Dallas just so Sam could do my lip injections. It was well worth the trip. I was injected yesterday and the swelling has already went down to the point I could go to work and no one has noticed a thing. Lip injections are tricky you cannot just go to anyone. I'm on the second day and my lips do not look duck like they look natural and full. Sam has also done my botox and fillers. I would never let anyone else touch my face. She's able to notice lines and suggest fillers in places that really make a difference in your appearance. Sam loves her clients and has a serious passion for what she does and it shows!"
- C.M. /
Yelp /
Aug 14, 2017
Previous
Next
Our staff at Refine MedSpa will consult with you to decide if Sculptra is the right injectable to fit your aesthetic needs. If you have moderate to deep wrinkles and strive to reduce the appearance of these aging effects around your mouth, nose, and/or chin, this filler may be the right option. While most patients who receive Sculptra are between the ages of 30 and 55, some may be younger depending on their skin problems. If you wish for results that last longer than those of its competitors, Sculptra may be for you.
As soon as your initial consultation is over and our staff has agreed that Sculptra is an ideal match for you, treatment can begin. The correct dosage will be verified and the injection site(s) will be determined and noted beforehand. After cleaning and prepping the treatment site(s), our well-trained injector will use a thin needle to inject the Sculptra layer by layer beneath the skin, massaging the site to ensure that the gel spreads out evenly in the appropriate areas. Since the treatment must be administered step by step, it can take an hour to complete, and usually requires a 2 week check up to ensure success.
The results of Sculptra are both fast acting and long lasting, as wrinkles begin to smooth out almost immediately after the treatment. While you may experience some moderate redness and swelling around the injection site(s), these effects usually recede in a few hours. You should be able to resume your typical schedule quickly, aside from exercise. It is also important to not apply pressure to the injection areas so that the filler can settle properly. Our staff at Refine MedSpa will provide aftercare instructions that should be followed carefully as this filler is a bit unique due to its formula. The youthful results of Sculptra can last up to 2 years after the initial treatment.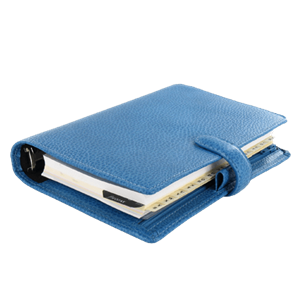 Long Lasting, Smooth Skin
While most wrinkle fillers require demanding upkeep and ongoing touch-ups, the biocompatible filler Sculptra provides striking, vigorous results that last up to 2 years. Sculptra delivers smooth skin and reduced wrinkles while promoting the natural collagen in your body to achieve long-lasting effects. To learn more about Sculptra and the other injections we offer at Refine MedSpa, call our office today to schedule a visit.
Related Procedures