Seems men have plenty of options for medical therapy, while women get psychological counseling and maybe some hormones. It's about time for that to change.
Like the face and body, the vaginal area can be impacted by the effects of age, which can cause women to experience medical, cosmetic, and emotional problems. At Refine Medical Spa in Southlake, TX, our experienced team offers the O-Shot for nonsurgical vaginal rejuvenation and enhancement. Creating a platelet-rich plasma (PRP) serum from the growth factors and cytokines in the patient's own blood, the O-Shot prompts natural regeneration and healing in the vaginal area. This can improve sexual function, sensations, bladder control, and other concerns that many women have. Schedule a consultation to learn more about the minimally invasive O-Shot at Refine Medical Spa.
The O-Shot can help women with a wide range of concerns about sexual function and medical problems. The treatment can help with urinary incontinence by rejuvenating the vaginal muscles and tissue so patients have greater bladder control. The O-Shot can improve sexual function by treating sexual arousal disorder (low or no sexual desire), dyspareunia (pain during sex caused by muscle spasms or insufficient lubrication), and vaginal damage caused by child birth or other trauma. The O-Shot may also help women who have trouble achieving orgasm.
The O-Shot typically takes about 10 – 20 minutes in a private treatment room at Refine Medical Spa. Before the treatment, numbing cream or a local anesthetic is applied to the vaginal area to help patients feel more comfortable. For the treatment, blood will be drawn from the patient's arm and then prepared into the serum. The PRP serum is injected into the clitoris and upper vaginal area with a very fine needle. The treated areas are cleaned and then the patient is free to leave and resume their normal activities.
How Does the New Tissue Grow?
This extra calcium chloride triggers the platelets to release at least 7 different growth factors that then trigger the unipotent concentrated cells to grow younger tissue--activating unipotent cells. The doctor injects the PRP into an area called the O-Spot--a collection of structures that activate the orgasm system.The woman usually enjoys the effects of the O-Shot™ almost immediately as the growth factors begin to rejuvenate and enhance the sexual response. Thus far, almost all women receiving O-Shot™procedure enjoy an increase in their sexual response, and for many the increase is dramatic.
After the treatment, most patients notice an immediate improvement in their sex life and bladder control. These results may continue to improve for 3 – 6 months after the O-Shot is performed. Most patients enjoy results for up to 12 – 18 months, which can be renewed with more treatments at Refine Medical Spa. Talk to your injector about when to schedule your next treatment to enhance or extend your results.
What Woman Tell Us After Having the O-Shot
Although each woman's experience can be different, here's a list of some of the things our patient's have told us they experience after having the O-Shot ® and rejuvenating the Orgasm System.
Greater arousal from clitoral stimulation
Younger, smoother skin of the vulva (lips of the vagina
A tighter introitus (vaginal opening
Stronger orgasm
More frequent orgasm
Increased sexual desire
Increased ability to have a vaginal orgasm
Decreased pain for those with dyspareunia (painful intercourse)
Increased natural lubrication
Decreased urinary incontinence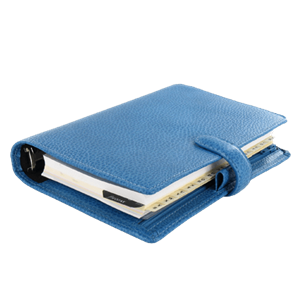 If age, genetics, or other causes are causing sexual dysfunction or urinary incontinence, schedule a consultation to learn more about the O-Shot at Refine Medical Spa in Southlake, TX. The O-Shot with PRP serum can help treat medical conditions and allow you to enjoy more pleasurable experiences.