Although only about 2% of a person's sweat glands are found under their arms, excessive sweating in this area can cause many embarrassing problems. Even if antiperspirants, both over-the-counter and prescription, provide some relief, it can still stain clothing. Hyperhidrosis, the clinical name for excessive sweating, can be treated with BOTOX injections in the armpits to temporarily block the sweat ducts. Offering long-lasting relief from excessive sweating, BOTOX treatments can save patients from embarrassment and protect clothes from staining. At Refine Medical Spa in Southlake, TX, we perform BOTOX injections to help patients with hyperhidrosis.
Reviews
"I recently traveled from Phoenix AZ to Dallas just so Sam could do my lip injections. It was well worth the trip. I was injected yesterday and the swelling has already went down to the point I could go to work and no one has noticed a thing. Lip injections are tricky you cannot just go to anyone. I'm on the second day and my lips do not look duck like they look natural and full. Sam has also done my botox and fillers. I would never let anyone else touch my face. She's able to notice lines and suggest fillers in places that really make a difference in your appearance. Sam loves her clients and has a serious passion for what she does and it shows!"
- C.M. /
Yelp /
Aug 14, 2017
"Collin is amazing! If you want to get your lips done, I refer him!! He's so honest and knowledgeable about his work."
- K.R. /
Yelp /
Jun 18, 2020
"knowledge and service, the best. I'll definitely come back for  Botox ."
- G.M. /
Yelp /
Sep 07, 2022
"After making my third withdrawal in Forex trade, I highly recommend Mrs Mariel Ramsey as the best account manager in Forex, Binary options and Cryptocurrency. This is the best investment I have ever had and I'm grateful to Mrs Mariel Ramsey for helping me earn so much money within a short period of time. I made a profit of over $7,000 with an investment of $600 within 7 days of trading. I wouldn't have been able to do it alone without the help of Mrs Mariel Ramsey. For those looking for a resourceful investment, this is the best chance for you. Mrs Mariel Ramsey can help you gain your financial freedom within a short period of time. Do not miss this opportunity. You can contact Mrs Mariel Ramsey. through the contacts below Email: [email protected] WhatsApp +19736928825"
- S.L. /
Facebook /
Aug 24, 2022
"Always available to answer even the most trivial request, always in a professional manner. Without a doubt, An expert in Forex/crypto trading and also proven to be trustworthy and reliable. I was able to earn $10,300 with as little as $1,000 Contact Katie George for a trade section now; Email: [email protected] WhatsApp: +14692071703"
- N.T. /
Facebook /
Aug 22, 2022
Previous
Next
Any patient who is concerned about problems caused by sweat should schedule a consultation to learn more about BOTOX injections to treat hyperhidrosis. Hyperhidrosis can ruin clothing with stains from excessive sweat or damaging chemicals in antiperspirants. Patients may also have trouble in certain social situations, like shaking hands or romantic interactions. Hyperhidrosis may also make simple things, like holding a pen or gripping a steering wheel, difficult.
Treatment for hyperhidrosis can be performed in one of our treatment rooms, usually on the same day as the patient's consultation. The armpit will be cleaned before the staff member makes 10 – 15 injections of BOTOX with a fine needle. Pressure will be applied to the injected area before the patient is allowed to leave to resume normal activities. Most patients will notice a visible reduction in the amount of sweat in their underarms after 4 weeks after their BOTOX treatment.
The results of BOTOX injections for hyperhidrosis last an average of 6 months, so patients should talk to their injector about when to schedule touch-up treatments. Over time, many patients find that the results of their BOTOX injections last longer, so eventually fewer treatments may be needed.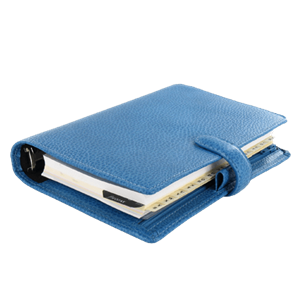 If you are tired of dealing with messy deodorants and ruined clothes, schedule an appointment to learn more about BOTOX injections to stop sweating at Refine Medical Spa in Southlake, TX. A few quick injections of BOTOX may be able to correct your hyperhidrosis so you can stay cool in all situations.