If you've been trying to lose extra pounds with exercise and diet but can't get past the weight loss plateau, lipotropic injections may be the right treatment for you. Comprised of natural ingredients such as amino acids, B12 vitamins, and minerals, a lipotropic injection (also referred to as the "skinny shot") can help boost your energy levels, burn fat faster, preserve lean muscle mass, and help reinforce a positive mood and mental clarity. In addition, all of the ingredients in the injection play a significant role in how the body uses fat. Therefore, this shot helps to increase your metabolism while keeping vital nutrients alive and well in your body. Refine MedSpa in Southlake, TX is proud to offer lipotropic injections to patients desiring a boost in their weight loss and who are seeking to get to the next level.
Each person has their different set of goals and weight loss targets. For many men and women, it is important to check in with a professional who will analyze your current condition and give recommendations. Lipo-B is effective for boosting the weight loss process, and is ideal for people who are seeking to lose weight and those who are trying to maintain a healthy weight. Frequent injections (as recommended by one of our team members) yield successful and natural weight loss by eliminating extra body fat quickly and safely. The shots can assist in weight maintenance and general good health, serving as an excellent choice for individuals who want to avoid gaining weight. Patients should be in good medical health prior to receiving any injection.
Reviews
"I recently traveled from Phoenix AZ to Dallas just so Sam could do my lip injections. It was well worth the trip. I was injected yesterday and the swelling has already went down to the point I could go to work and no one has noticed a thing. Lip injections are tricky you cannot just go to anyone. I'm on the second day and my lips do not look duck like they look natural and full. Sam has also done my botox and fillers. I would never let anyone else touch my face. She's able to notice lines and suggest fillers in places that really make a difference in your appearance. Sam loves her clients and has a serious passion for what she does and it shows!"
- C.M. /
Yelp /
Aug 14, 2017
"Collin is amazing! If you want to get your lips done, I refer him!! He's so honest and knowledgeable about his work."
- K.R. /
Yelp /
Jun 18, 2020
"I have visited several clinics around North Dallas in the last 5 years and this one has been my FAVE by far!! They are kind, friendly and Collin did an incredible job! They also really took the time to explain things for me! I am so impressed. I will definitely be back!!"
- D.R. /
Yelp /
May 18, 2023
"Really enjoyed my experience.We always see Collin, he is an excellent provider and does a great job.Prices are reasonable too"
- S.T. /
Yelp /
May 05, 2023
"If you're new to these procedures, just go and meet the staff.  They are great at explaining what "you" would be comfortable with.  No sales pressure, only honest and caring people to help.  I'm going back.Mark"
- M.M. /
Yelp /
Apr 13, 2023
Previous
Next
Many of our patients ask the same question: What does the skinny shot consist of? The fat-burning injections used at Refine MedSpa are comprised of natural ingredients such as amino acids, minerals, and vitamins that play a significant role in how the body uses fats. They help minimize fat deposition in the body while quickening their breakdown and elimination. Each injection will contain the following components:
Vitamin B12 (the energy vitamin) helps prevent fatigue and is also ideal in suppressing your appetite
Inositol is a member of vitamin B family and helps in fat metabolism, promoting healthy skin and hair and also regulates insulin
Choline: a member of vitamin B that breaks down fat, prevents gallstones, and keeps cell membranes healthy
Methionine is an amino acid that functions as an antioxidant to cancel the toxins in the body and also is perfect for fatigue prevention
The combination of these ingredients help with the conversion of carbohydrates into energy. This increases the fat breakdown in the body, reduces unwanted water gain, and neutralizes any toxins found in the body to keep your nails, hair, and skin healthy.
Patients considering lipotropic injections should use them in conjunction with an already well-established diet and fitness program. This will allow you to optimize your weight loss. Lipo-B is also known as an intramuscular injection and is usually administered in the thigh, buttock, hip, or upper arm. It is also recommended to alternate the injections sites from time to time. The liquid substance is injected through a fine needle. Many patients can give themselves their own injections depending on dosage and frequency. To achieve the best results, the experts recommend you to get weekly lipo injections. Some patients come into the office and have our skilled practitioners perform the shot for them.
Lipo injections are safe and provide a great way to maintain a healthy weight or assist with weight loss. In addition to the weight loss plan, lipo injections will also increase your energy. Many patients ask us if these injections are similar to the HCG diet. Despite the fact that both can be used to facilitate weight loss, the two are different B12 injections constituting a varied mix of amino acids, minerals, and vitamins. Human Chorionic Gonadotropin (HCG) is the hormone produced by pregnant women.
Lipotropic injections help boost your energy levels, enhance the body's metabolism, and suppress appetite. These factors are ideal in any weight loss process, and when combined with a healthy weight loss diet program, the results are excellent.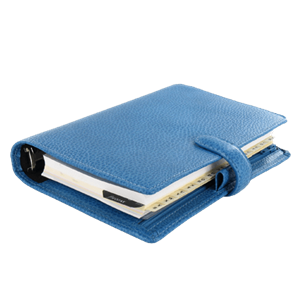 If you are struggling with losing weight even though you are doing everything right, lipotropic injections may be the answer to help move you to the next level and reach your weight loss goals. Dosage and frequency will vary by patient. We recommend giving Refine MedSpa a call to learn more about this treatment and schedule your consultation.