Having lines around your lips, furrows in your forehead, and sagging in your cheeks can be troubling, especially when you cannot stop the aging process from naturally occurring. A treatment from the Restylane family of injectables at Refine MedSpa in Southlake, TX can provide a nonsurgical solution to help turn back the hands of time. This unique filler, composed of hyaluronic acid, uses a transparent sugar already found in the body to permeate wrinkles and add volume to various areas of the face. Each formula is designed to specifically tackle a different problem area, allowing for numerous options to attain a younger, softer looking appearance.
Restylane is another popular filler that offers patients numerous options, depending on what you are trying to achieve. It can be used in the forehead, around the mouth and nose, as well as to fill in acne scars and other hollow areas. During your initial skin examination and consult at Refine MedSpa we will be able to recommend the proper filler to match your aesthetic goals. Some options to consider from the Restylane family include:
RESTYLANE
Restylane is the base treatment for those with average to deep facial lines and furrows. It works to fill in lines and wrinkles for up to 18 months, and can also be used to add volume to thin lips.
RESTYLANE SILK
For patients with thinner lips, Restylane Silk can add volume and plump up lips while softening the lines that surround them. Results can last up to 6 months.
RESTYLANE LYFT
Restylane Lyft is formulated specifically for patients who have experienced a loss of volume in their cheeks, leading to a drooping expression. The injection adds volume and smooths out the face for a more youthful look that lasts up to a year. This filler does not require a numbing agent, since Lidocaine is included in the formula.
RESTYLANE REFYNE
If you want to smooth out moderate laugh lines, nasolabial folds, and marionette lines around the mouth, Restylane Refyne is the injector for you. Designed to restore a younger look while still allowing for natural facial expressions, this filler lasts up to 6 months. After the first injection, a follow up may be needed in 3 weeks to ensure optimal results.
RESTYLANE DEFYNE
Many patients struggle with deeper than average lines and wrinkles surrounding their mouths, including laugh lines, nasolabial folds, and marionette lines. Restylane Defyne targets these severe lines effectively for up to 6 months, and preserves the natural movement of the muscles in your face. A follow up injection may be necessary 3 weeks after the initial injection.
RESTYLANE KYSSE
Restylane Kysse helps you achieve kissably fuller, plumper lips with the advanced XpresHAn Technology™ that provides natural-looking, flexible volume that lasts for up to 12 months.
RESTYLANE CONTOUR
Define and accentuate your cheeks with Restylane Contour. This cutting-edge filler replenishes areas of volume loss often associated with aging and refines your facial contours while still allowing free facial expressions for an enhanced, refreshed, and rejuvenated appearance.
Restylane Reviews
"I absolutely loved my experience! Everyone was so nice, and I didn't have to wait too long in the waiting room. My service was calm and I loved the way I looked after. I will be back and I will suggest to all my friends."
- A.P. /
Google /
Jun 29, 2018
"UNBELEIVABLE!  I visited Refine this morning for a consult on getting facial fillers.  I was cheerfully greeted in the lobby by Samantha and after a short wait I consulted with Beth, the injector.  She listened to my concerns & wishes and I proceeded to get the fillers we discussed.  The topical anesthetic cream made the injections almost painless.  I left looking 10 years younger (immediately!)  Beth's knowledge was VERY impressive.  She reassured me that I would get the look I wanted and would not look "overdone".  I will be a repeat customer for sure!"
- K.H. /
Yelp /
Jun 25, 2018
"This place is my one and only place I will ever go! The staff are AMAZING and Beth, OMG she is unbelievable! She works magic! I cannot even begin to tell you how happy I am with Refine Med Spa!"
- M.L. /
Facebook /
Jul 03, 2018
"I have been to REFINE twice now and every visit is awesome. The staff is super friendly and personable. Beth is incredible and I recommend her to all of my friends that are thinking about getting fillers / injections. It can be kind of an intimidating process at first but the girls make everything a breeze! My last visit I was literally in and out in 15 minutes. Nothing but good things to say!"
- M.H. /
Yelp /
Jul 13, 2018
"I recently traveled from Phoenix AZ to Dallas just so Sam could do my lip injections. It was well worth the trip. I was injected yesterday and the swelling has already went down to the point I could go to work and no one has noticed a thing. Lip injections are tricky you cannot just go to anyone. I'm on the second day and my lips do not look duck like they look natural and full. Sam has also done my botox and fillers. I would never let anyone else touch my face. She's able to notice lines and suggest fillers in places that really make a difference in your appearance. Sam loves her clients and has a serious passion for what she does and it shows!"
- C.M. /
Yelp /
Aug 14, 2017
Previous
Next
As with all patients who receive injections at Refine MedSpa, the ideal candidates for Restylane must be over 21 years of age. Our highly-trained staff can help you decide if any of the Restylane family of injections is right for you. They may be a good fit if you have either moderate or deep lines and wrinkles around the mouth, cheeks that have lost their volume with age, or thin, drooping lips. If you wish for long-term results that appear natural, Restylane may be a great fit.
As an outpatient procedure, Restylane can be injected right in our offices after the initial consultation. After our injector consults with you to decide which of the Restylane fillers is the right fit for you, the correct dosage will be defined and the treatment site(s) will be marked. With a fine needle, the Restylane will be injected into the predetermined areas. The treatment takes around 30 – 45 minutes to administer, with little to no downtime directly afterwards. Slight redness or swelling is typical, but usually will pass within a few hours.
Restylane treatments begin to smooth out wrinkles and add volume almost immediately after the initial injection. Depending on which formula is right for you, a follow-up treatment may be necessary after 3 weeks. Restylane Silk, Refyne, and Defyne typically last up to 6 months, while the original Restylane and Restylane Lyft can last from a year to 18 months. The surface of the skin will appear smooth, softer, and younger looking.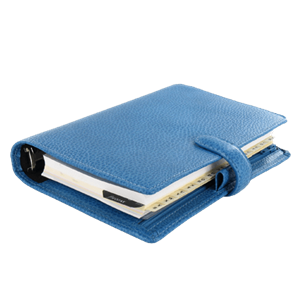 Patients looking for fast-acting, long-lasting results can end their search with an injection of Restylane. The wrinkle filler is unique in its natural effects, creating a more youthful appearance with the freedom to resume your normal facial expressions. From moderate to severe lines, Restylane has a formula specifically designed to work towards your aesthetic goals.
Restylane is a collection of facial fillers that provide patients with facial rejuvenation, lip enhancement, and cheek fullness. Fillers from Restylane include Restylane-L for facial rejuvenation, Restylane Lyft for cheek enhancement, Restylane Silk for lip augmentation, and Restylane Refyne and Defyne for smoothing of smile and laugh lines around the mouth and nose.
If you are frustrated by fine lines or deep facial creases, thinning lips, or mid-face volume loss, then the Restylane family of dermal filler may be for you. Potential patients should be in overall good health, understand the benefits and potential risks of Restylane, and hold reasonable expectations for their results.
Where is Restylane performed?
All Restylane sessions are performed in one of REFINE Medical Spa's comfortable, private treatment rooms.
How is Restylane performed?
After determining the targeted treatment area, Restylane will by transferred into insulin syringes and placed in the desired area. Transferring the product into tiny needles drastically reduces bruising.
How long will results last?
The benefits of Restylane are immediately apparent, and depending on the treatment area, can last from six to twelve months, depending on which product is selected.
Will my treatment be painful?
No, as Restylane contains Lidocaine, a local anesthetic, the injections are not considered painful. However, an additional local or topical anesthetic may be used prior to treatment, as needed.
How is the recovery period?
No downtime is required after Restylane injections. Patients may return to their normal activities the same day. Minor redness and swelling may occur, although these will quickly dissipate. Bruising is common, as well, but should resolve over the first week.
Restylane is widely considered a safe and effective dermal filler. Complications from the injectable are rare, but may include bleeding, scarring, permanent nerve damage, and facial asymmetry.
Are the injections affordable?
The results from Restylane can last from six to twelve months, sometimes longer, making the injectable a cost effective choice for facial rejuvenation.
What are my payment choices?
REFINE Medical Spa accepts cash and all major credit cards.
Related Procedures