Every blood cell in a person is full of natural healing and regenerative properties that when properly applied, can be used to improve the health and appearance of the skin. The Vampire Facial creates a platelet-rich plasma (PRP) serum out of a patient's own blood that can be combined with microneedling to stimulate the production of nutrients that will strengthen and rejuvenate their complexion. A minimally invasive procedure with no downtime and natural-looking results, the Vampire Facial is a wonderful treatment for patients who want to stave off signs of aging and those who want to revive the radiance of their skin without surgery. Schedule a consultation at Refine Medical Spa in Southlake, TX to learn more about the Vampire Facial and the benefits of PRP to the skin.
Vampire Facial Reviews
"I was having a lot of skin issues the last few years with enlarged pores and dark spots. I decided to give the vampire facial a try. After doing a lot of research on the best place to go for the procedure, I discovered the fabulous reviews for REFINE Medical Spa. It was clear upon first interaction with the REFINE staff that they were the best around. From the second you walk into the spa, you feel at ease, Kerri was amazing and made feel so comfortable throughout the whole process. My skin has never looked better after 3 sessions of the Vampire Facials and I would highly recommend REFINE to my friends and family!"
- C.C /
Office Visit /
Oct 15, 2017
"I visited REFINE Med Spa yesterday and had a vampire facial.  Collin, who is a nurse practitioner performed my facial.  He did a great job.  He was very informative and explained what he was doing very thoroughly.  I was very comfortable with his technique.  I was also very comfortable throughout the whole procedure.  The entire staff is so kind and they work very hard to make sure you are satisfied with your experience.  I highly recommend REFINE!"
- S.M. /
Yelp /
Oct 26, 2019
"These ladies are fabulous! I've only had one SkinPen treatment done, BUT I'm so thankful to have found a Medical Spa that naturally makes me feel welcomed and authentically cared for. I trust these ladies & am excited for my next experience with them!"
- C.T. /
Google /
Dec 04, 2017
"Everyone was so welcoming and super friendly! Great pricing too! Beth was seriously amazing. Although I've been getting my lips done for 2 years, I was extremely nervous on trying out a new injector. I'm totally satisfied with my results/experience. Beth is so knowledgeable and personable! No more driving from NRH to Dallas for this gal! I've found my new spot. 10/10 recommend."
- M.R. /
Yelp /
Feb 07, 2018
"I had such an amazing and incredible experience with REFINE and it started with the most professional customer service voice of Samantha answering my call . The entire process from booking to check out was entirely professional and faultless!  Samantha introduced me to Beth and Kerri.  I was very impressed with them both and respectfully admired their team work.  It sincerely did NOT take more than five minutes for me to realize that Beth has to be THE BEST injector in Dallas, TX...her passion, medical, esthetician and attention to eye detail, rewarded me to know that I will definitely be returning and highly recommend that if you are reading my review, you will too .  Guess what?   It even gets better, Beth called me the very next day and it was on a Sunday, to follow-up and check on me.  If that alone does not impress you, then maybe you should not waist her time because that is who she is.  Not only will she clean up and refresh your face, she will let you guide her according to your budget.  I'm not sure if I could be the only high maintenance girl in my 50's who has had a few injections and wondered how crazy I must be to spend so much ridiculousness money and be very disappointed with my past esthetic injectable results.  I have applied a lot of time to find the perfect skilled esthetician to correct my esthetic messes and am proud to say, that  REFINE delivers all of my expectations. #REFINEisspoton #botox #injectables #professional"
- T.B. /
Yelp /
Jul 29, 2017
Previous
Next
The Vampire Facial can help men and women of all ages who want to prevent or correct signs of aging, including fine lines, wrinkles, uneven skin tone, and a rough texture. Other skin concerns that may be improved with the Vampire Facial are scars, large pores, acne, and stretch marks. The Vampire Facial is a minimally invasive, nonsurgical treatment that is great for patients who are not ready or do not want a surgical facelift. Patients who have had a surgical facelift may want to refresh their results with the Vampire Facelift.
After a thorough consultation, each patient's custom treatment plan for the Vampire Facial is created. On the day of treatment, the patient will relax in a treatment room as a topical numbing cream is applied to the areas of the face, neck, and hands that are being treated. The technician will then take a small amount of blood from the patient that will be prepared into the PRP serum. Once the numbing cream is effective, the technician will perform the microneedling to create tiny injuries and the PRP serum will be evenly applied over the skin. Patients may have some redness or irritation in the treated areas for up to 1 day after the treatment, but they are able to resume normal activities.
Immediately after the treatment, most patients notice an improvement in the tone and texture of their complexion. The appearance and health of the skin will continue to improve over 6 – 12 months as the added collagen and elastin production shows effects. Patients may consider scheduling a series of Vampire Facials to see continued results and benefits in their skin.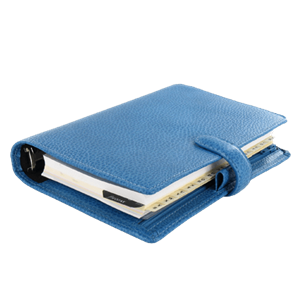 Natural Strength and Radiance
Improve the health and appearance of your complexion with the Vampire Facial at Refine Medical Spa in Southlake, TX. Using the best components of your own blood, the professionals at Refine Medical Spa can help your skin look more radiant as you enjoy a smoother skin texture and a more even skin tone. Schedule a consultation to learn more about the Vampire Facial and other rejuvenating treatments we offer.