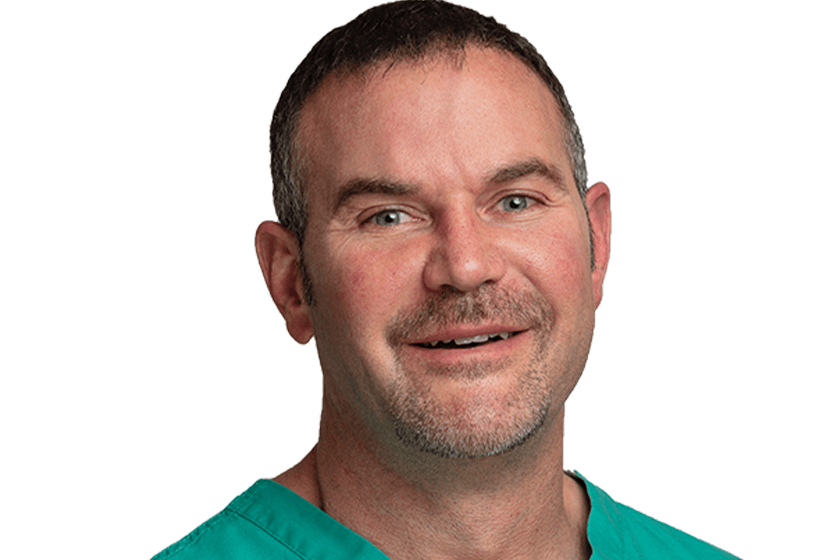 Dr. Jesse Smith earned his undergraduate degree from Baylor University before attending medical school at the University of Texas Southwestern Medical Center. Upon completing his internship in general surgery, he was accepted into the residency program at the University of Texas Southwestern Medical Center where he specialized in otolaryngology. It was at this point in his career that Dr. Smith was accepted into a highly sought-after fellowship in facial plastic and reconstructive surgery at UCLA. During this time, he was able to learn and gain experience in the most cutting-edge techniques relating to rhinoplasty, facial reconstruction, and other forms of cosmetic surgery. In 2005, Dr. Smith became an assistant clinic professor at UT Southwestern Medical Center, and shortly thereafter, he became the assistant director of the only fellowship in facial plastic and reconstructive surgery in the entire DFW area. In addition to cosmetic surgery, Dr. Smith is also experienced in nonsurgical alternatives, such as injectables and laser skin resurfacing.
Dr. Smith is one of five regular surgeons working with the Children's Rehabilitation Institute and Surgery Program (CRISP) and Futuro de Nicaragua to treat children and adults with facial deformities. Twice annually, Dr. Smith and the rest of his team of volunteers make the journey to Nicaragua in an effort to improve the lives of these families in need of medical care. During this time, he also works to train the local surgeons to help them better care for their fellow Nicaraguans. In total, these organizations have performed over 1,400 surgeries, all of which were completely free for the patients.
Awards and Certifications
Throughout his career, Dr. Smith has attained a number of awards, certifications, and licenses acknowledging his talent, skill, and experience. He is one of just a handful of surgeons that have achieved dual board certification in facial plastic and reconstructive surgery in addition to head and neck surgery.
A complete list of his awards and certifications can be found below:
Awards
Fort Worth Magazine Outstanding Doctor Award
Recipient of the Resident Teaching Award
Phi Beta Kappa
Gamma Beta Phi National Honor Society
Golden Key National Honor Society
Outstanding Senior Man
Outstanding Senior in Biology
Mortar Board (Recruiting Officer)
Academic Scholar Athlete
Distinguished Chemist Award
Board Certifications
American Board of Facial Plastic and Reconstructive Surgery

American Board of Head and Neck Surgery

Texas State Board of Medical Examiners

California State Board of Medical Examiners
Reviews
"Hydra facial to start the New Year!Kendall is so attentive and she gives a great facial. I left with a glow and my skin looks great. Kendall is knowledgeable about skincare and I trust her input.Treat yourself to Kendall and the services she provides.Susan P"
S.P.
Yelp
"I had such a good experience! Everyone is so friendly and welcoming. Not only did I receive exactly what I asked for, it was the quickest and least painful filler experience I've ever had. I would without a doubt recommended this place to anyone in search of a new medspa! :)"
C.M.
Yelp
"I went to see Tia, who is highly recommended off of a local mom group to chat about lip filler and Botox. I have never had these services done before and she was so very thorough and just knowledgeable and so, so sweet. From the front office staff to being injected by Tia, my whole experience was absolutely fantastic. Will most definitely be back and will tell all my friends and family how great the team at Refine is! ❤️"
K.S.
Facebook
"I saw Colin for dysport and fillers and I'm so pleased with the results.  He carefully explains and assures that I'm doing OK throughout the treatment.  Everyone is friendly and caring."
J.G.
Yelp
"Mrs Eliana Russel is so wonderful to work with. As a first time investor, I wasn't completely sure of the process but Mrs Eliana Russel helped me through it all and I made a profit of $6,500 with an investment of $500. He was also extremely helpful in coordinating the withdrawal process. I highly recommend Mrs Eliana Russel to everyone looking to start up an investment. These are his contact details Email [email protected] WhatsApp +17734138075"
A.M.
Facebook