While wrinkles and lines around the lips or on the forehead are the most obvious signs of aging, many patients don't realize that sagging cheeks and mid-face volume loss can significantly add to the effects of aging on the face. Voluma, part of the Juvéderm family of injectables, is specifically formulated to add volume back underneath the skin's surface and take years off of your appearance in a subtle, yet effective way. Made with hyaluronic acid, a substance found naturally in the body, the injectable gel corrects mid-face volume loss caused by the effects of age, and is the only filler proven to last for up to 2 years. Our staff at Refine MedSpa in Southlake, TX is trained to administer the fast-acting injectable leaving you with smoother, revitalized skin.
Voluma Reviews
"I recently traveled from Phoenix AZ to Dallas just so Sam could do my lip injections. It was well worth the trip. I was injected yesterday and the swelling has already went down to the point I could go to work and no one has noticed a thing. Lip injections are tricky you cannot just go to anyone. I'm on the second day and my lips do not look duck like they look natural and full. Sam has also done my botox and fillers. I would never let anyone else touch my face. She's able to notice lines and suggest fillers in places that really make a difference in your appearance. Sam loves her clients and has a serious passion for what she does and it shows!"
- C.M. /
Yelp /
Aug 14, 2017
Previous
Next
Our professional staff is trained to recognize the correct treatments for each patient. After a private consultation, they will be able to determine if Juvéderm Voluma XC is a good match for your particular facial issues and goals. Those who have noticed moderate to significant sagging and flattening in the cheeks and want to lift and contour their face, but are not open to the idea of plastic surgery, may find that Voluma is for them. Voluma is a good fit if you are between 35 and 65 years of age and want long lasting results that kick in almost quickly. It works for patients who have sagging, hollowing cheeks, or volume loss in the cheek area.
After the initial consultation is finished and Voluma is determined to be the right fit for you, treatment can begin immediately as an outpatient procedure. In our treatment room, one of our nurse injectors will clean and prepare the areas of injections around the cheeks. With a fine needle, they will then inject the clear gel, which is already infused with Lidocaine and does not require any numbing agents. The entire process takes less than an hour, and you will only need follow-up injections after around 2 years.
The injections of Voluma begins to add volume back into cheeks almost immediately after the treatment. Though there may be some redness and tenderness around the injection sites, these side effects should go away within hours, leaving you with lifted, contoured cheeks and a youthful appearance. These results typically last up to 2 years, and if you want another treatment after that it will require even less product to achieve the same rejuvenated effects.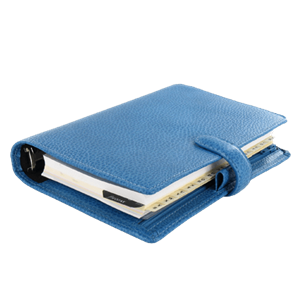 Call Today for Lifted Cheeks
Sagging, hollow cheeks can have devastating effects on the appearance as you get older, and most fillers only focus on wrinkles and lines instead of the volume in the face. Voluma provides instantly invigorating results, lifting and contouring your cheeks and taking years off of your appearance. Call our offices at Refine MedSpa today to set up a consultation to learn more about the long lasting, refreshing effects of Voluma.
Related Procedures