The Juvéderm family of injectable fillers is an excellent option to treat a number of different skin irregularities on the face. For patients wishing to improve noticeable wrinkles, hollow cheeks, or thin lips, our staff at Refine MedSpa in Southlake, TX uses Juvéderm products with great success. From filling out deflated cheeks, to smoothing out laugh lines, Juvéderm is an easy alternative to surgical procedures and leaves your skin appearing rejuvenated and youthful. Each of the different types of Juvéderm use hyaluronic acid, which is already found in the body and helps skin maintain moisture and its important nutrients. This natural gel fills out wrinkles and replenishes the volume in your skin.
Juvéderm offers many solutions, depending on your specific concerns and aesthetic goals. During your skin consultation at Refine MedSpa we will examine your areas of concern and address them with the right filler. There are various fillers from the Juvéderm family to consider, including:
JUVÉDERM VOLUMA XC
Juvéderm Voluma XC adds volume underneath the surface of the skin for patients who have begun to experience flatter, sagging cheeks due to the effects of age. The filler lifts and adds subtle contour to cheeks, creating a more youthful effect for up to 2 years.
JUVÉDERM XC
For patients with moderate to deep parentheses lines, as well as for those with lines around the nose and mouth, our staff recommends Juvéderm® XC. The injectable fills out the lines and levels them out, with results lasting up to 1 year.
JUVÉDERM VOLLURE XC
Juvéderm Vollure XC is an injectable gel filler for those with average to severe wrinkles around their mouth and nose, including parentheses lines and deep nasolabial folds. This filler diminishes wrinkles for up to 18 months.
JUVÉDERM Ultra XC
For patients with thin lips, either naturally or because of age, that aspire for more volume, Juvéderm Ultra XC is a lip augmentation filler that plumps and broadens your smile for up to 1 year.
Juvéderm VOLBELLA XC
As the newest addition to the Juvéderm family, Juvéderm Volbella XC is for patients with thin, creased lips. This injection fills out vertical lip lines while adding just enough volume to give the appearance of smooth, youthful lips. Results can last up to 1 year
Juvéderm Reviews
"This is the first time I visited Refine Medical Spa, and I decided to choose Refine because it was highly recommended. Samantha is lovely! During my time with her she explained the procedure, the steps I would go through after having filler, and assured me that if I had any questions at any time to call, and she would be available. Beautifully decorated and a very relaxed atmosphere!"
- C.W. /
Office Visit /
May 28, 2017
"Samantha is great, with a lot of experience! I have only been twice but both times she has done a wonderful job. (Juvederm & Botox) The office is very relaxing & comfortable...I love the design!"
- J.Z. /
Facebook /
Jul 07, 2017
"I came in to get lip fillers and I saw Tia. She was absolutely amazing! All of the staff was very friendly and knowledgeable. It was my first time getting fillers done and they definitely made me feel a ease and comfortable. I would highly recommend them!"
- R.S. /
Facebook /
Dec 15, 2019
"I have been a huge fan of Refine Medical Spa for quite some time. I have received Lip Fillers, Dysport and Cheek Fillers here. I was so impressed I knew I just had to join their team. Wouldn't you know I just started as the Lead Aesthetician and Laser Technician."
- M.R. /
Yelp /
Oct 09, 2019
"Awesome experience - staff was polite and welcoming and the office was clean and modern. Staff is caring, highly qualified and they definitely take their time with their patients. I would highly recommend Beth for injectables and toxins!"
- T.W. /
Office Visit /
May 28, 2017
Previous
Next
Our experienced staff at Refine MedSpa will discuss your specific concerns. If Juvéderm is the right filler for you, we will work to match the right product according to your needs. Whether it is the cheek area, around your nose, mouth, or the lips, there are a number of options that can create gorgeous, natural looking results.
After the first consultation, in which our trained staff will establish the exact formula and dosage, the Juvéderm injection will take place right in our office. After cleaning and prepping the pre-determined injection site(s), our skillful injector will inject the Juvéderm filler product through a fine syringe. Patients that are nervous about any discomfort can breathe easy, as Juvéderm already contains the numbing agent Lidocaine. In addition, we will apply a numbing ointment to the surface of the skin prior to the injection. You should only feel a small prick or tingling sensation as it is injected, and within 30 – 45 minutes the process will be finished.
Known for fast results and minimal downtime, Juvéderm is a simple, nonsurgical option for those looking for an easy solution to the effects of aging. While you may see minor swelling and redness in the area of injection, these side effects should fade away shortly, leaving your skin radiant and smooth. You can easily return to your typical activities, and can expect the treatment to last for up to a year.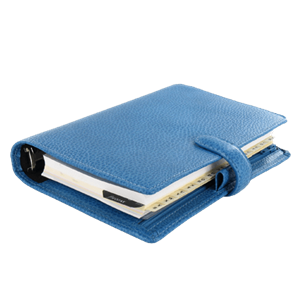 Call Today for Renewed Skin
Juvéderm is one of the most successful solutions to treating several different effects of aging in a variety of locations on the face. As one of the most popular wrinkle fillers available, it is an injectable that we trust to be safe and reliable at Refine MedSpa. To learn more about each treatment and to schedule a consultation, reach out to our office in Southlake, TX.
Related Procedures