Sciton® HALO & BBL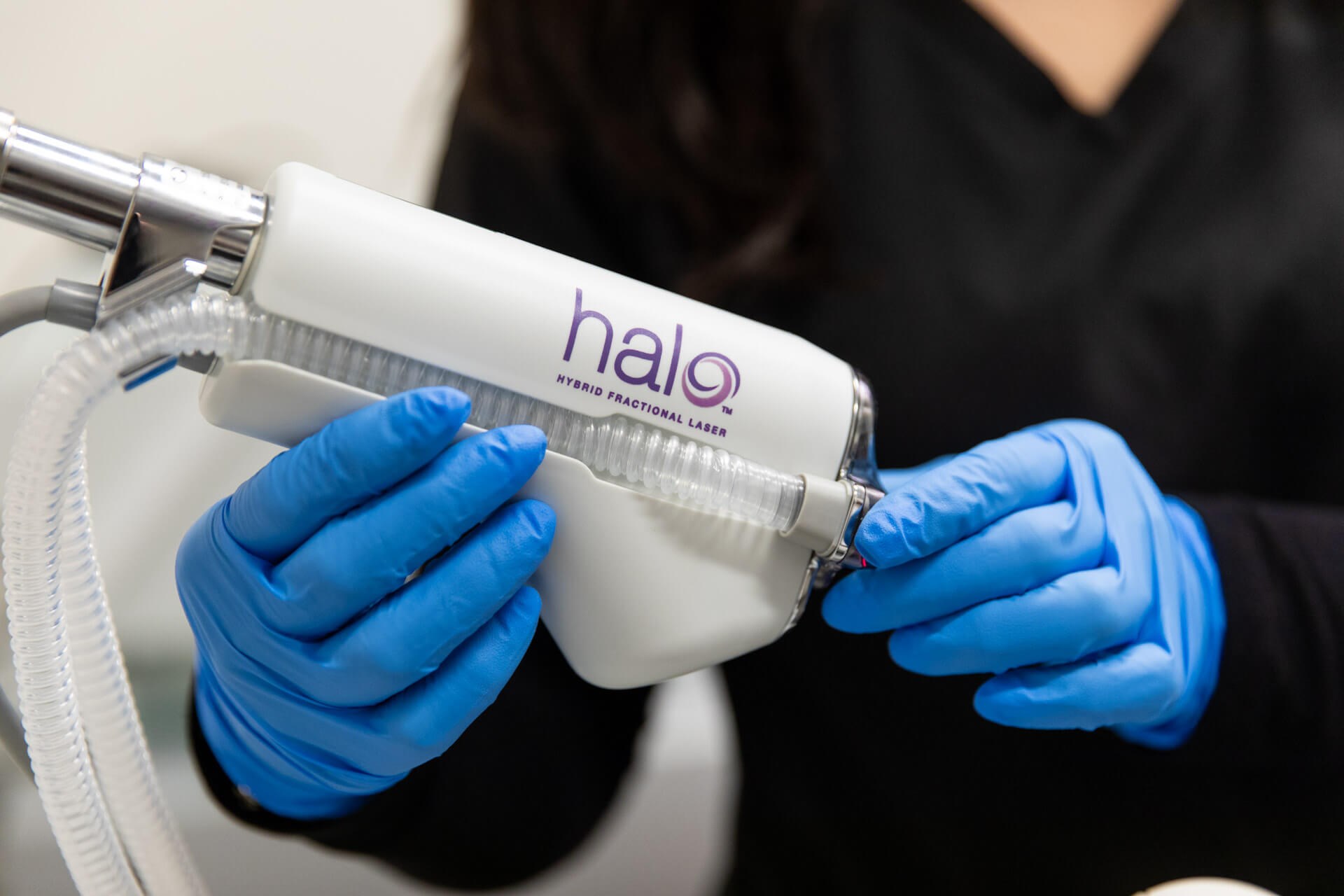 Sciton® HALO
As the only hybrid fraction laser in the world that is able to simultaneously emit non-ablative and ablative wavelengths to the same treatment area, the Sciton HALO is able to provide results for laser skin resurfacing patients that have, until now, seemed almost impossible. The two distinct wavelengths are able to work together, boosting the overall appearance of the skin and eliminating, fine lines, wrinkles, hyperpigmentation, large pores, and acne scars. Additionally, its proprietary skin mapping and measuring software ensure the utmost safety for all patients throughout the entirety of the procedure. Our team at Refine Medical Spa in Southlake, TX, is proud to offer this device to anyone who is unhappy with the current tone or complexion of their skin.
Sciton® BBL
No other IPL device on the market can claim to be as powerful at the Sciton BBL. This one-of-a-kind device available at Refine Medical Spa is able to quickly and effectively treat numerous skin conditions, including acne, sun damage, freckles, age spots, and rosacea. As an added bonus, it can also be used to remove unwanted hair virtually anywhere on the body. By applying some gentle heat to the uppermost layers of skin, this device is able to encourage the natural regeneration of skin cells in the area. In the process, the skin will begin to look much more youthful and full of life. Contact our office in Southlake, TX, to learn more about the many benefits of this incredible device.
---
Frequently Asked Questions
How many laser skin resurfacing treatments will I need with Sciton HALO?
The immense power of this device means most patients will only require 1 – 2 sessions in order to achieve the results they seek. Generally, we recommend maintenance treatments once or twice a year in order to prolong these results.
When will I be able to see my results after a Sciton HALO treatment?
Most of our patients notice significant results within only 3 – 5 days. However, it's important to note that each person's body is different, and some may take longer to see their results.
What skin types can Sciton HALO treat?
Sciton HALO is approved for use on all skin types from I – VI. This allows the greatest number of patients to reach their aesthetic goals when it comes to the health and appearance of their skin.
How many sessions are required with Sciton BBL?
The exact number of treatments necessary will vary from patient to patient depending on their own unique body and goals, as well as whether they are receiving IPL or laser hair removal. During your consultation, our staff will listen to your needs and asses your body in order to create a custom treatment plan.
Are treatments with Sciton BBL painful?
No. Our patients usually find Sciton BBL procedures to be very comfortable. However, if you are particularly concerned about potential pain, we can apply a topical anesthetic to ease your mind.
How long does it take to recover from Sciton BBL procedures?
There is typically no downtime associated with treatments utilizing Sciton BBL. Patients will be free to return to their normal day just as soon as their session has concluded.