Commonly located on the legs and face, spider veins are little blood vessels that branch and become visible underneath the skin. Caused by age, genetics, and other factors, spider veins may be blue, red, and purple, which makes them hard to conceal. As spider veins typically progress over the years and lead to greater visibility, it is important to get help at the first signs. To reduce the appearance of spider veins on the body and face, Refine Medical Spa performs nonsurgical laser vein removal for Southlake, TX men and women. At your initial consultation, we can create a customized plan to meet your needs and goals for your laser vein reduction treatment using our in-office Lumenis Nd:YAG laser.
Laser Vein Removal Reviews
"Meagan is very welcoming and very educational with her expertise. I totally recommend this place to anyone. You will not be disappointed or left unsatisfied. 💯"
- C.S. /
Facebook /
Oct 19, 2019
"Had a microneedling procedure with the AMAZING Meagan yesterday. She's the sweetest and most knowledgeable person plus she's a perfectionist! My skin looks amazing and I can't wait till it's time for my next visit with her. I'd never gotten injections before and Meagan was informative on the products, listened to my concerns and answered all of my questions. Meagan was extra patient with me and helped calm my nerves to ease the discomfort of the injections."
- S.A. /
Google /
Oct 18, 2019
"Meagan is amazing. My skin has never looked better! She always knows exactly what I need and gives my skin extra TLC. I'm always looking forward to my next appt."
- M.G. /
Facebook /
Oct 16, 2019
"Highly recommend Megan at doing a very professional job!! Very well educated in what she knows!! She's an asset to the company!! She knows her products,makes your skin look amazing!! Thank you Megan!!❤️👍🏼"
- B.B. /
Facebook /
Oct 16, 2019
"Came in for a consultation and left receiving my first  dermaplane facial and let me tell you.... I couldn't be happier with the results. I had no intention on getting it done nor did I really even know what it was. I loved that Meagan actually listened to my areas of concern and didn't try to sell me on something that wasn't fitting or needed for my skin. Booked a chemical peel follow up with her for a couple weeks."
- J.D. /
Yelp /
Oct 12, 2019
Previous
Next
Nonsurgical laser vein reduction treatments at Refine Medical Spa may improve the appearance of small or mid-sized veins on the body and face. Commonly called spider veins, these visible blood vessels are typically not a medical issue; however, they are deemed unattractive. Affected men and women tend to avoid certain clothes (such as swimsuits and shorts) or use a lot of makeup to attempt to hide their spider veins. Laser vein removal is best for people who have overall good health, don't have blood clots, and aren't pregnant.
Laser vein sessions are performed in our Southlake, TX office in around 20 – 40 minutes based on the number of areas being treated. For your laser vein procedure, you will be asked to relax in a reclined position in one of our treatment rooms as the skin is cleansed and prepared. At your request, a local numbing cream may be used before the treatment to lessen any discomfort. The handheld laser device is passed across the skin so the wavelengths can reach the spider veins with multiple pulses without affecting the surrounding tissues. The vessel absorbs the energy of the laser, which collapses and closes the vessel wall. You will be allowed to leave right after the treatment to get back to your regular activities.
After your laser vein reduction session, you may experience bruising, redness, and swelling; however, these side effects usually subside within 1 – 2 weeks. For faster healing, compression or support garments should be worn to improve your blood circulation. It is necessary to avoid extended exposure to UV rays, and you are encouraged to use sunscreen on treated areas. Some patients may see improvements immediately, but the results will be different for every person. During your consultation, potential results will be reviewed, as well as suggestions on the number of treatments necessary to achieve your goals. New spider veins will likely develop in time so more treatments may be performed as needed.
Frequently Asked Questions
How much does laser vein removal cost?
Laser vein removal will vary in cost. The price is based on the number of veins being treated and the number of sessions needed to attain the desired results. During your consultation, we will assess your veins and determine the scope of treatment needed to help establish a cost.
Should I get laser vein removal or sclerotherapy?
Sclerotherapy has been used for years to remove unsightly spider and varicose veins. It is a treatment that injects a solution into the vein, essentially killing it so that it diminishes and fades away. It is still used on a regular basis for certain types of spider veins.
Laser vein removal works well for veins of all sizes and types and is now considered the gold standard for vein treatment. Veins treated with laser vein removal have a smaller chance of returning than if sclerotherapy alone is used. It is important to note that sclerotherapy and laser can address a variety of vein issues; however, larger, bulging varicose veins may require surgery.
Does the vein go away?
Yes. The laser technology used during laser vein removal targets the vein with a focused beam of light that heats and destroys it. The technology is accurate and precise, and it focuses only on the target area, which helps to not affect the nearby skin. Once the treated vein collapses, it generally takes about 4 – 6 weeks for it to disappear (which means it has been reabsorbed by the body).
Where can laser vein removal be used?
At Refine Medical Spa, our advanced laser system uses precision when treating the specific vein so regardless of where the vein resides, it can be addressed. Spider veins can appear on the face, upper thighs, back of the legs, and around the ankles.
Is laser vein removal painful?
Laser systems of today are engineered to produce excellent outcomes with minimal discomfort. Prior to the treatment, we will apply a numbing ointment to the target area. A slight sting is usually all that is felt during treatment. In addition, most lasers on the market, including the ones at Refine Medical Spa, have a built-in cooling system that helps provide a cooling effect. This not only helps to control and minimize discomfort, but it also helps to prevent the laser from getting too heated, which could potentially harm or damage the treatment area.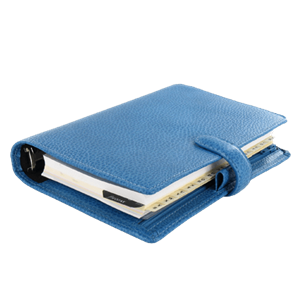 Instead of covering or concealing unwanted blood vessels on your face or body, try noninvasive laser vein reduction at Refine Medical Spa in Southlake, TX to help improve the look of your complexion. During your initial consultation, we will examine your spider veins and create a laser vein treatment plan that is best for your condition.